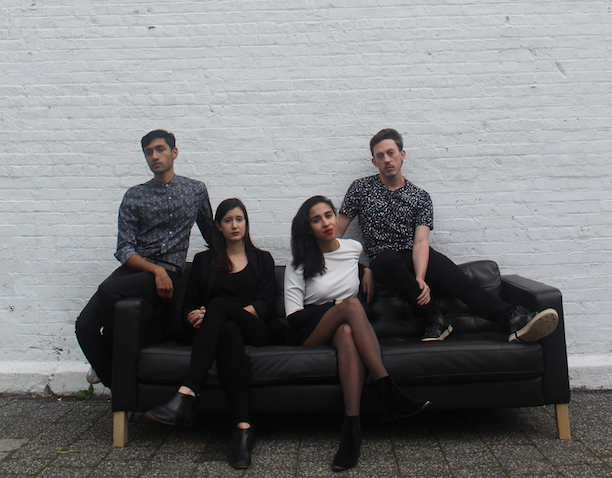 School of Drama playwrights
New York, March 12, 2018 - The School of Drama at The New School's College of Performing Arts is thrilled to announce a partnership with the Cherry Lane Mentor Project for their 2018 Graduating Class. Cherry Lane will present public industry readings for the School of Drama's graduating MFA Playwrights: Karina Billini, Blake Bishton, Nikhil Mahapatra, and Erica Mann.

These four plays were developed with support from The Lark Play Development Center, under the guidance of industry mentors Hannah Bos, Lisa D'Amour, Halley Feiffer, and Martyna Majok. The readings will take place April 3rd – 6th at 3:00 p.m. in Cherry Lane's Studio Theater, 38 Commerce Street, NYC, with each play under consideration by Cherry Lane for the 2019 Mentor Project.
This reading series will feature exciting, riveting, and provocative work from the class of 2018. This group's teachers include Stephen Karam, Laura Maria Censabella, Frank Pugliese, Nicole Burdette, Jon Robin Baitz, Christopher Shinn, Winter Miller, Pippin Parker, and Michael Weller, under the direction of department head Lucy Thurber. Please visit our website to read excerpts from the plays, as well as samples from the playwrights' thesis productions during our New Voices Playwrights Festival.

Tuesday April 3rd 3:00 p.m.
Untitled by Nikhil Mahapatra
Thesis Advisor, Lisa D'Amour
Teenagers. Gentrification. Food. In the backdrop of Crown Heights, Brooklyn, two competing immigrant family restaurants struggle to make ends meet amidst threatening gentrification and older wounds. Meanwhile, a new generation grows amongst them, with their sights set on achieving a new American Dream that potentially endangers everything their families have sacrificed for.

Wednesday April 4th 3:00 p.m.
Untitled by Karina Billini
Thesis Advisor, Martyna Majok
It is the year 1998. Hurricane Georges has devastated the Dominican Republic, and Dominican immigrant, Dr. Leo Domenech, has finally opened his first "fancy Manhattan" medical office in Washington Heights. However, when he fails to build a clientele, Leo turns to drastic measures to make "American Dream money" at the expense of his license, the Hurricane Georges victims, and his loving family.

Thursday April 5th 3:00 p.m.
Ditmas Park by Erica Mann
Thesis Advisor, Hannah Bos
In this modern riff on the Gothic, student-loan beleaguered "orphan" Emily Snowe finds herself homeless after her NYC apartment building is deemed "not up-to-code." A chance run-in with the mysterious and charming Edward proves fortuitous, as he just so happens to have a room available in his Victorian house in Ditmas Park. A whirlwind romance ensues, and Emily allows herself to be swept up, undeterred by her friend Charlotte's concern that Edward might be a closet psycho. Or the strange tenant Anne, who resides in the attic. Or the mysterious Nun, who stalks around the backyard at night. Only when Emily comes into an unexpected inheritance and Edward suddenly wants to commit does she begin to question how "chance" their meeting was after all....

Friday April 6th 3:00 p.m.
Extremadura by Blake Bishton
Thesis Advisor, Halley Feiffer
Hernán Cortés and Francisco Pizarro, two of the most infamous of the Spanish conquistadors, were both once just boys – cousins, in fact – living in the impoverished state of Extremadura. As the lives of these two unfold, these boys who will upend empires and pillage continents, will indelibly mark the world with the corrosive effect of their unbridled ambition.