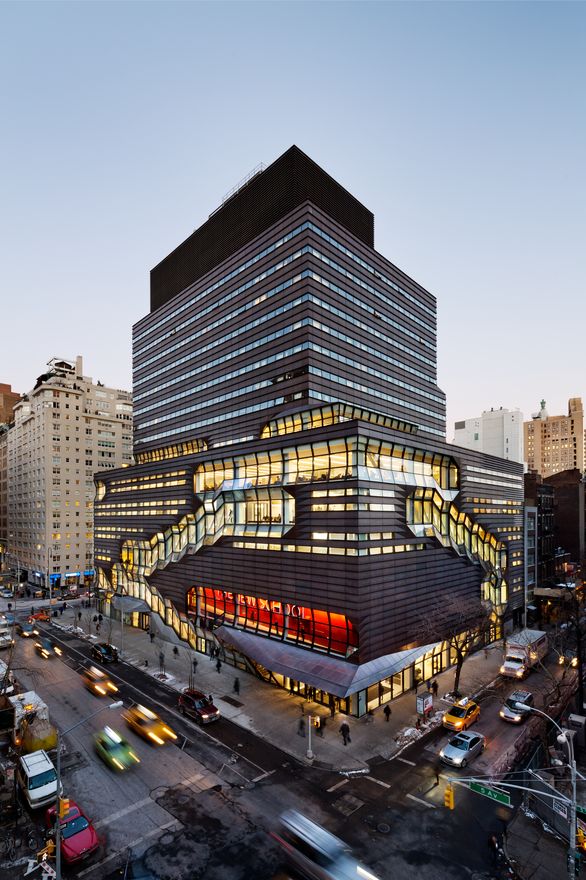 The New School's Parsons School of Design
October 30, New York -- The New School's Parsons School of Design today announced the launch of a new fashion executive education program geared for industry professionals at all levels of experience. Designed to empower participants through immersive exploration of real-world challenges, the new program will officially launch with two masterclasses at the ReMode Conference in Los Angeles on November 13th and 14th.
"Parsons is proud to launch the fashion executive education program, which will expand our offerings to fashion industry professionals and businesses," says Tim Marshall, Provost at The New School. "Parsons' unique educational approach has trained generations of leading designers who tackle pressing problems through design. We are excited to partner with organizations to cultivate a learning environment that merges creative mind sets with data driven processes to drive innovation."
As the leading fashion school in the country, Parsons has educated and trained some of the industry's most celebrated designers and industry professionals. With a curriculum formulated and taught by a seasoned team of educators and veteran industry experts, participants in the new program will acquire invaluable skills, insights, and knowledge. They will also receive a thorough grounding in innovative approaches pioneered by Parsons and The New School for growing their businesses sustainably and responsibly in today's constantly changing global environment.
"School of Fashion at Parsons is transforming design education through innovative curricular offerings, and leading the way in educating designers on building sustainable fashion systems," says Burak Cakmak, Dean of Fashion. "We do this through leveraging traditional and new technologies that allow us to rethink and remake the future of the industry, and we are excited to offer our unique curriculum to the industry at large."

The new program will be centered around major themes within the fashion industry, and will be integral in the industry's efforts to both empowering a culture of innovation and closing the skills gap among a new generation of workers. Parsons will help fashion executives and professionals learn the skills and insights needed to create new sustainable systems, build better relationships with customers, innovate digital strategies, and develop creative and technical skills.
The courses explore five major pillars of the global fashion industry, which include the Business of Fashion, Fashion Systems, Experience Design, Fashion Design, and the Business of Luxury. Fashion industry professionals at all levels of experience – from designers, entrepreneurs and retailers to brand managers, merchandisers, marketing teams and C-suite executives – will benefit from the immersive courses. Participants will dive deep into a wide variety of subjects including design and product development, process management, sourcing, logistics, retail operations, visual merchandising, luxury brand management, corporate social responsibility and sustainability and more. Each course concludes with participants utilizing the skillsets learned to create practical projects that address real world scenarios.