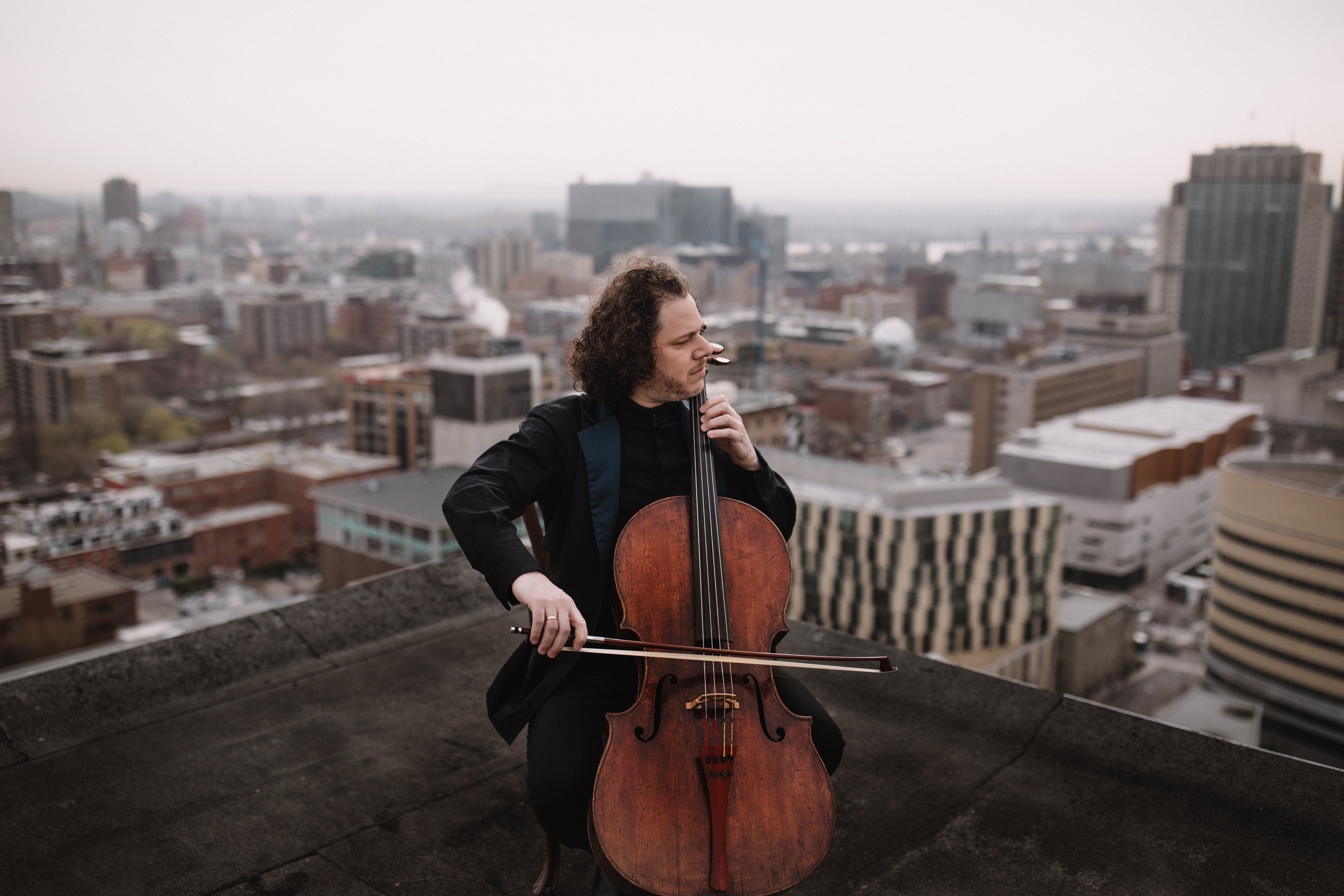 Matt Haimovitz
May 7, 2018 – The New School's Mannes School of Music is proud to announce that acclaimed cellist Matt Haimovitz will join Mannes as an artist in residence beginning in Fall 2018. Haimovitz will serve as the school's first ever John Cage Fellow, in honor of the legendary composer John Cage, who taught at The New School from 1950 to 1960.
As the John Cage Fellow and Artist in Residence, Haimovitz will take part in many activities at Mannes School of Music and across the College of Performing Arts, including coaching ensembles, teaching private lessons, and select performances and partnerships with Mannes and New School faculty.
Building upon Haimovitz's faculty position at McGill University's Schulich School of Music in Montreal, plans are in development for joint projects between the Schulich School of Music and Mannes led by Haimovitz.
"We are all thrilled to have Matt Haimovitz join this community and feel that Matt and his artistic worldview are a perfect fit with the vision for Mannes and the College of Performing Arts at The New School," says Richard Kessler, Executive Dean of the College of Performing Arts and Dean of Mannes. "We are also grateful for the connection that Matt has made between Mannes and Schulich and excited about our future work together."
Haimovitz adds, "I am honored to expand my artistic community and join vibrant colleagues at The New School in nurturing, mentoring, and inspiring the next generation of artists in an ever-challenging cultural environment. With deep roots in our shared history and a bold vision for the future, we embark on a path creating new bridges between the disciplines, between borders, and between the generations."
Matt Haimovitz is acclaimed for both his tremendous artistry and as a musical visionary – pushing the boundaries of classical music performance, championing new music and initiating groundbreaking collaborations, all while developing an award-winning studio of young cellists at McGill University's Schulich School of Music in Montreal.
Haimovitz made his international debuts in 1984, at the age of 13, as a soloist with Zubin Mehta and the Israel Philharmonic, and Daniel Barenboim and the English Chamber Orchestra. At 17 he made his first recording for Deutsche Grammophon (Universal Classics) with the Chicago Symphony Orchestra. He made his Carnegie Hall debut at 13 alongside Isaac Stern, Mstislav Rostropovich, Pinchas Zukerman, and Shlomo Mintz.
Haimovitz's recording career encompasses more than 20 years of award-winning work on Deutsche Grammophon, Orange Mountain Music, and Oxingale Records—now the PENTATONE Oxingale Series —the pioneering label he founded with composer Luna Pearl Woolf. He has collaborated closely with many celebrated artists, including composer Philip Glass, pianist Christopher O'Riley, guitarist John McLaughlin, actor Jeremy Irons, author Cornelia Funke, and mezzo-soprano Frederica von Stade, among others.
The solo cello recital is a Haimovitz trademark. In 2000, he made waves with his Bach "Listening-Room" Tour, for which he took Bach's beloved cello suites out of the concert hall and into clubs. He was the first classical artist to play at New York's infamous CBGB, in a performance filmed by ABC News.
Haimovitz's honors include the Concert Music Award from ASCAP, the Trailblazer Award from the American Music Center, the Avery Fisher Career Grant, the Grand Prix du Disque, the Diapason d'Or, and the Premio Internazionale "Accademia Musicale Chigiana."