dr. rachel schreiber named executive dean of the new school's parsons school of design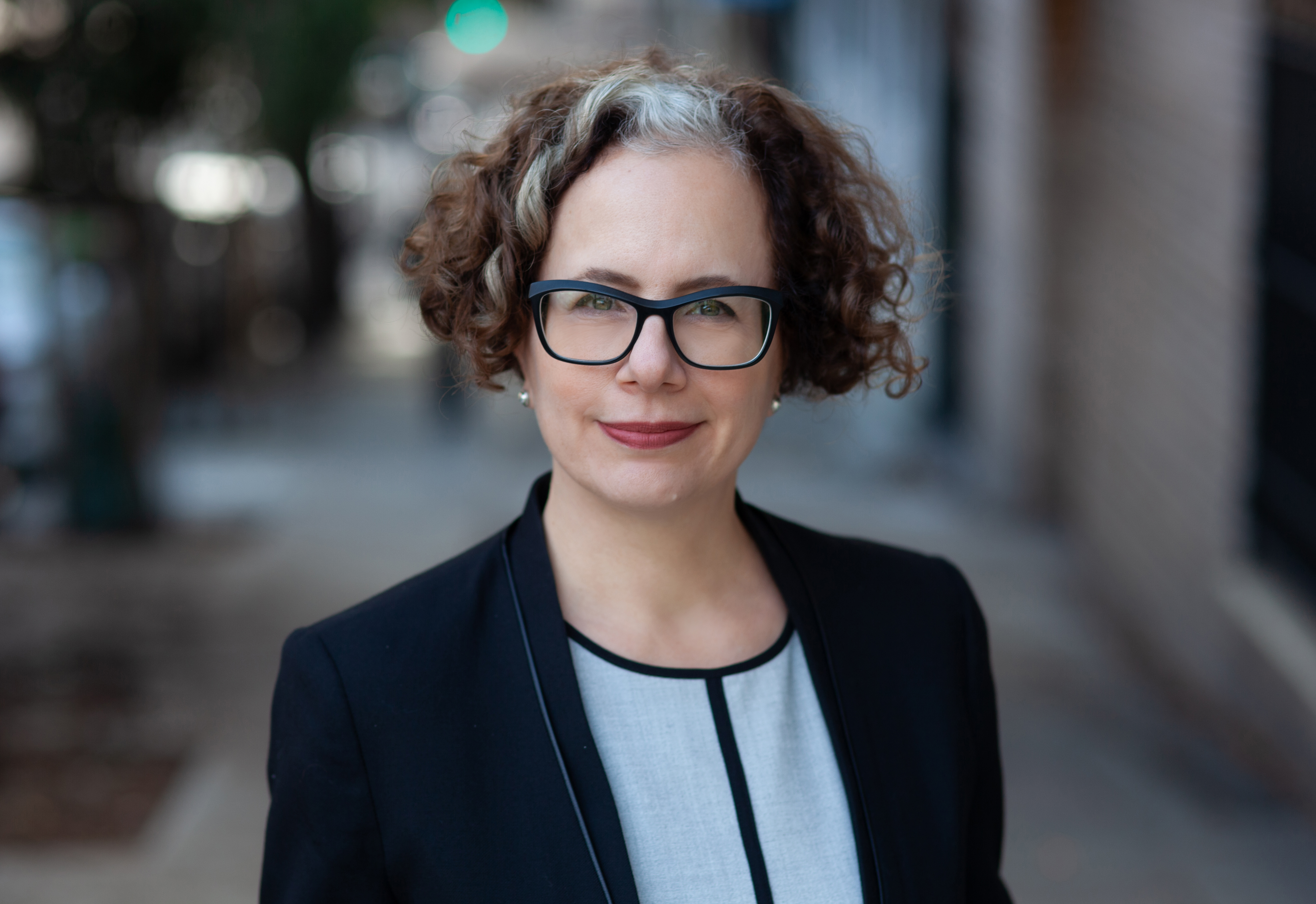 Dr. Rachel Schreiber
New York, December 19, 2018 – The New School today announced that Dr. Rachel Schreiber, most recently Provost and Senior Vice President at San Francisco Art Institute (SFAI), has been appointed Executive Dean of The New School's Parsons School of Design. Schreiber will formally join Parsons, one of the world's leading art and design schools, on July 1, 2019.
Schreiber's appointment follows a robust international search for a strong leader to advance Parsons' mission and integrate design more broadly throughout The New School and beyond. As Executive Dean, she will serve as Parsons' principal academic and strategic leader, overseeing an innovative curriculum; financial growth and resource management; fundraising and partnerships; and administration and culture. She succeeds Joel Towers, who concludes his decade-long tenure as Executive Dean of Parsons School of Design in June 2019. Towers will take on new responsibilities as a University Professor and Director of The New School's Tishman Environment and Design Center.
"We are thrilled Rachel chose to bring her extensive experience in design, the fine arts, and humanities to The New School," said David E. Van Zandt, President of The New School. "Rachel's strength as a leader comes at a crucial moment for Parsons and the university as we continue to evolve, innovate, and imagine the school's next stage of development."
"Drawing on her deep experience in disciplines that are central to Parsons and the university, Rachel brings a fresh and distinctive perspective that will guide the ongoing success of Parsons," said Tim Marshall, Provost of The New School. "I look forward to working with Rachel and am delighted to welcome her to the university community."
With more than 20 years of experience in higher education and design, Schreiber is an American gender historian, artist, and designer. She comes to The New School from the San Francisco Art Institute where she most recently served as Provost and Senior Vice President, and as Interim President in 2016. Before joining SFAI, Schreiber was Dean of Humanities and Sciences at California College of the Arts for five years. She previously served as Graduate Program Chair at the Maryland Institute College of Art for eight years.
"I am deeply honored to be joining Parsons School of Design as Executive Dean," said Schreiber. "Parsons' rigorous and innovative curriculum, situated within The New School with its emphasis on social research, emphasizes the value of design to a just and civic society. I look forward to working closely with the faculty, administration, students, and the broader community to help shape the next generation of leaders in design and other creative professions."
 
Schreiber has taught design, studio arts, and interdisciplinary humanities at all levels from first year through graduate studies. She holds a PhD in History from Johns Hopkins University, an MFA in Art and Critical Writing from California Institute of the Arts, and a BFA in Graphic Design from Rhode Island School of Design. Her research explores histories of gender, labor, activism, and visual and print culture. Her visual works have been screened and exhibited internationally, and she has published two books with academic presses, numerous peer reviewed articles, and other writing. Her most recent article "A Women's War Against War: The Socialist Feminism of Four Lights: An Adventure in Internationalism" was published in November 2018 in the journal Radical Americas, and "'Breed!': The Graphic Satire of the Birth Control Review" will be published in the book Art, Politics, and the Pamphleteer in 2019.

Parsons School of Design is one of the leading institutions for art and design education in the world. Based in New York but active around the world, the school offers undergraduate and graduate programs in the full spectrum of art and design disciplines. Critical thinking and collaboration are at the heart of a Parsons education. Parsons graduates are leaders in their respective fields, with a shared commitment to creatively and critically addressing the complexities of life in the 21st century. For more information, please visit www.newschool.edu/parsons.
Founded in 1919,
The New School
was born out of principles of academic freedom, tolerance, and experimentation. Committed to social engagement, The New School today remains in the vanguard of innovation in higher education, with more than 10,000 undergraduate and graduate students challenging the status quo in design and the social sciences, liberal arts, management, the arts, and media. The New School welcomes thousands of adult learners annually for continuing education courses and a calendar of lectures, screenings, readings, and concerts. Through its online learning portals, research institutes, and international partnerships, The New School maintains a global presence. Learn more at 
www.newschool.edu
.