the new school and the village trip announce new partnership
The new annual festival, created to celebrate the history and heritage of Greenwich Village, will feature a performance from School of Jazz and Contemporary Music faculty members, and an interactive walking tour of locales that inspired playwright Eugene O'Neill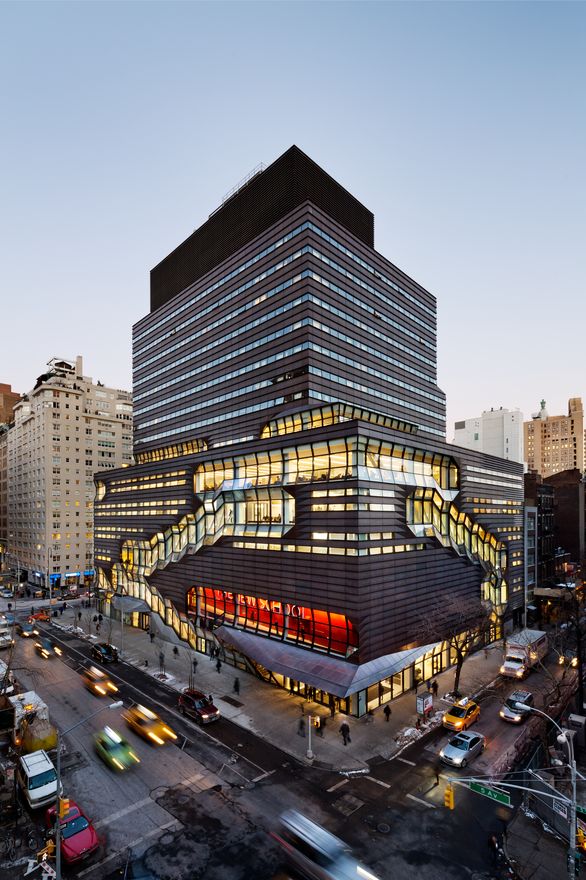 The New School

New York City, August 20, 2018 – The New School and The Village Trip announced today a new partnership between the university's College of Performing Arts, Eugene Lang College of Liberal Arts, and the annual festival that honors the history and heritage of Greenwich Village.

"We are thrilled and honored by our partnership with The New School, a university not just in the Village but very much of the Village," said Liz Thomson, executive director of The Village Trip. "Its roots, and its commitment to 'intellectual adventure,' make it a perfect fit for our celebration of the many restless and rebellious spirits who, since the early 1900s, made Greenwich Village the forge in which much of 20th century culture and counterculture was hammered out."

The inaugural event, Jazz in the Village, features Billy Harper, Joanne Brackeen, and faculty members from The School of Jazz and Contemporary Music in a performance and conversation about the past, present, and future of music in Greenwich Village. The event will take place on September 28th at Stiefel Hall at 55 W. 13th Street.

The event will be followed by a Jazz Jam at North Square Lounge at the Washington Square Hotel, where celebrated composer and multi-instrumentalist David Amram, Village Trip Artist-in-Residence, will sit in with students from the School of Jazz.


Eugene Lang professor Cecilia Rubino will also lead a walking tour of destinations that inspired the playwright Eugene O'Neill, which will be followed by site specific readings of dramatic scenes from Ah, Wilderness!, Anna Christie, and The Iceman Cometh at the Washington Square Hotel.


Founded in 1919, The New School was born out of principles of academic freedom, tolerance, and experimentation. Committed to social engagement, The New School today remains in the vanguard of innovation in higher education, with more than 10,000 undergraduate and graduate students challenging the status quo in design and the social sciences, liberal arts, management, the arts, and media. The New School welcomes thousands of adult learners annually for continuing education courses and calendar of lectures, screenings, readings, and concerts. Through its online learning portals, research institutes, and international partnerships, The New School maintains a global presence.

The Village Trip is a new annual festival celebrating the history and heritage of Greenwich Village, the historic forge in which much of 20th century American culture was hammered out.

A little over a century ago, Hippolyte Havel - writer, waiter, anarchist and the inspiration for Eugene O'Neill's character Hugo Kalmar in The Iceman Cometh - proclaimed Greenwich Village "a spiritual zone of mind" that had no boundaries. The Village has long been the cultural and countercultural epicenter of American music, literature, drama, film, art, politics and thought. Until now, there has been no Village-wide cross-cultural celebration of this iconic neighborhood, a byword for bohemia the world over where the boundaries - social, political, artistic - have always been pushed. As one wit put it, "everything started in the Village – except Prohibition."

The Village Trip will grow into an annual celebration of Greenwich Village with events taking place in and around Washington Square. It is based at the Washington Square Hotel, which itself is part of the history festival will honor. It has the support of a dozen local partners, including the College of Performing Arts and the Eugene Lang College of Liberal Arts at the New School; the Washington Square Association; the Washington Square Park Conservancy; the Greenwich Village Society for Historic Preservation; and the New York Public Library.

Contact: Liz Thomson, Co-founder and Executive Producer: LizThomson@thevillagetrip.com, Liz Law, Executive Director: LizLaw@thevillagetrip.com