mannes opera presents "The turn of the screw"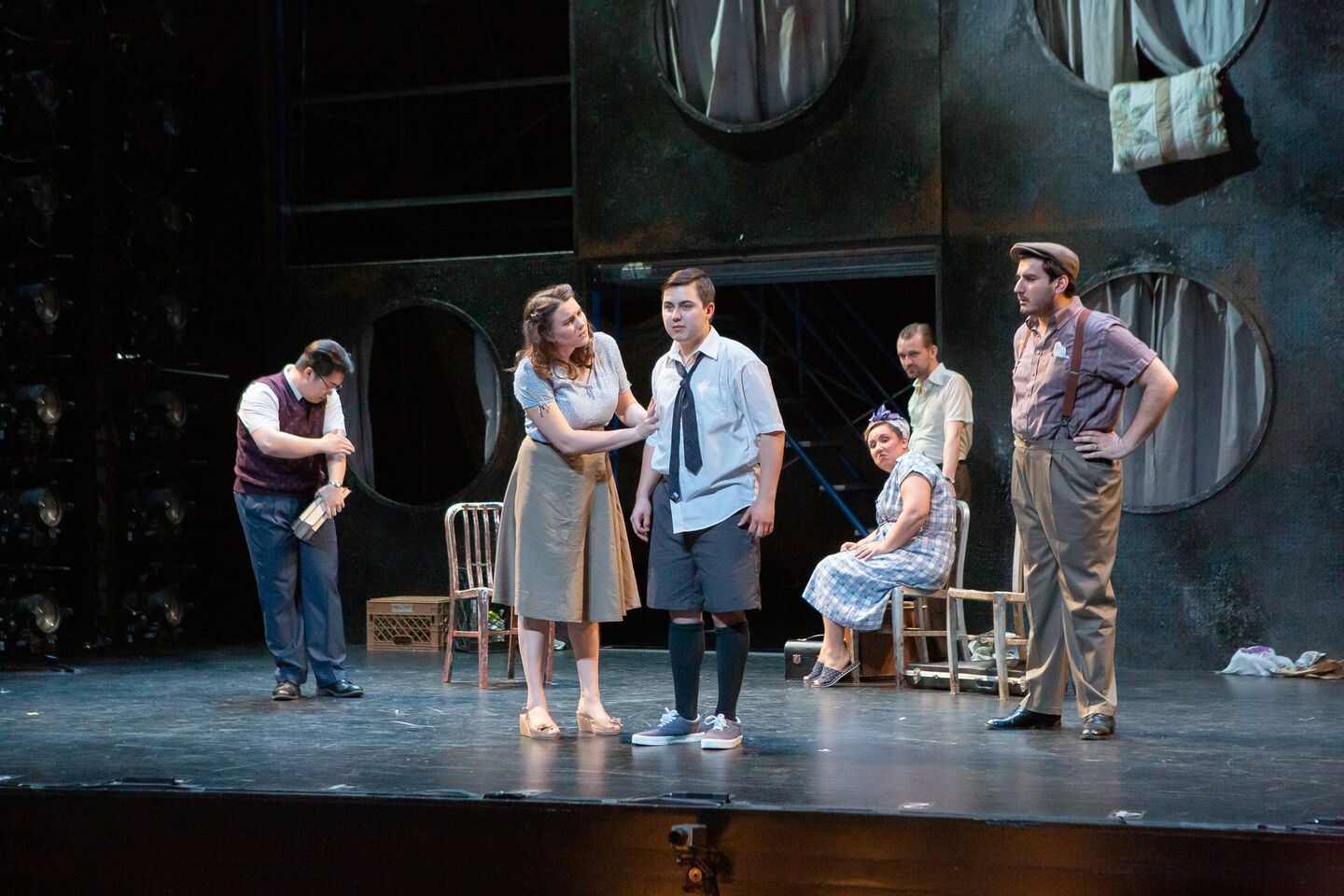 Mannes Opera performing at the Gerald W. Lynch Theater at John Jay College
NEW YORK, December 2, 2019 - The New School's College of Performing Arts presents a Mannes Opera production of Benjamin Britten's Turn of the Screw, directed by Kate Whoriskey and conducted by Daniela Candillari.

Based on Henry James's chilling novella, Britten's The Turn of the Screw tells the story of a governess, desperate to protect her children from evil as they experience strange encounters at a remote country house. As the story unfolds, the exact nature of evil is questioned as the young woman's fears bring her closer and closer to the uncanny.

Conducted by Daniela Candillari, one of the opera world's most dynamic up-and-coming artists, Mannes Opera's The Turn of the Screw features two casts of students in a highly theatrical production that pushes at the boundary between what we know, and what is unseen.
Under the leadership of new Managing Artistic Director Emma Griffin, the Mannes Opera is deeply invested in exposing students to work that will challenge them musically, intellectually and artistically. Furthering a broad vision of what opera can be, the program challenges its young artists to sing extraordinary music and build richly detailed performances, preparing them to thrive within a 21st-century operatic landscape that is exploding with new forms and content.  
Saturday, December 7, 7:30pm and Sunday, December 8, 2:00pm
Gerald W. Lynch Theater at John Jay College, 524 W 59th Street, New York, NY, 10019
Founded in 1916 by America's first great violin recitalist and noted educator, David Mannes, Mannes School of Music is a standard-bearer for innovative artistry, dedicated to developing citizen artists who seek to make the world a better and more beautiful place. Through its undergraduate, graduate, and professional studies programs, Mannes offers a curriculum as imaginative as it is rigorous, taught by a world-class faculty and visiting artists. Distinguished Mannes alumni include the 20th century songwriting legend Burt Bacharach, the great pianists Richard Goode, Marray Perahia, and Bill Evans, acclaimed conductors Semyon Bychkov, Myung-Whun Chung, Joann Falleta, and Julias Rudel, beloved mezzo-soprano Frederica von Stade, as well as the great opera stars of today, Yonghoon Lee, Danielle de Niese, and Nadine Sierra.
Founded in 1919, The New School was established to advance academic freedom, tolerance, and experimentation. A century later, The New School remains at the forefront of innovation in higher education, inspiring more than 10,000 undergraduate and graduate students to challenge the status quo in design and the social sciences, liberal arts, management, the arts, and media. The university welcomes thousands of adult learners annually for continuing education courses and public programs that encourage open discourse and social engagement. Through our online learning portals, research institutes, and international partnerships, The New School maintains a global presence.

MARKETING AND COMMUNICATION
79 Fifth Avenue
New York, NY 10003
www.newschool.edu
PRESS RELEASE
Media Contacts:
Will Wilbur,
The New School
212.229.5667x3990
wilburw@newschool.edu
Follow @TheNewSchool