mannes school of music announces the appointment of yehuda hanani to faculty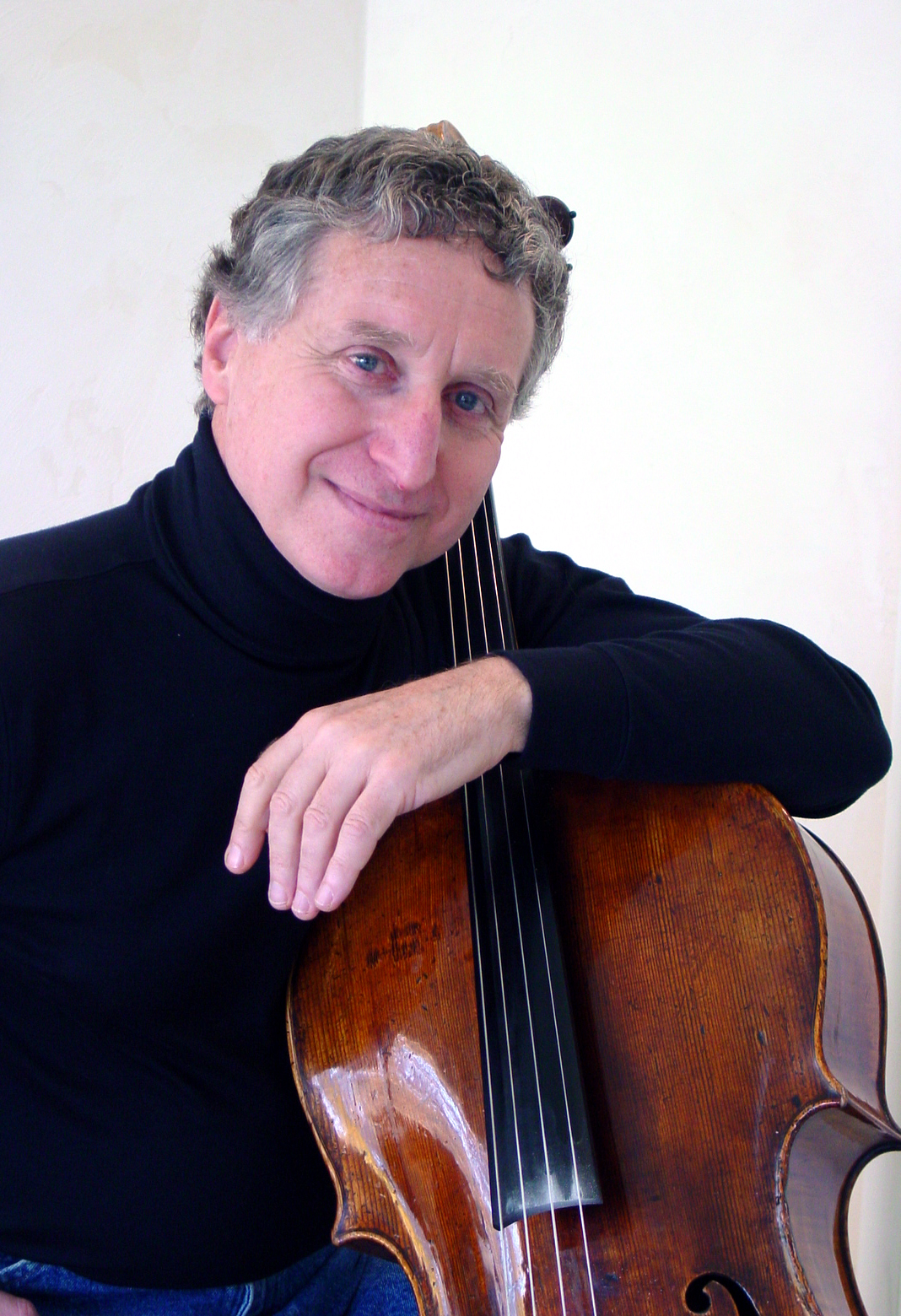 Yehuda Hanani
NEW YORK, December 6, 2019 - The New School announced today that acclaimed cellist, Yehuda Hanani, will join the faculty of Mannes School of Music in January 2020.
At Mannes, Hanani will serve on the major lesson faculty in the String Department, co-chaired by Jeffrey Zeigler and Daniel Panner. Hanani will also collaborate with students and faculty across the college in a wide range of special projects, productions, and courses.
Named "one of the most polished performers of the post-Starker generation and a consistently expressive artist." by The New York Times, Yehuda Hanani's charismatic playing and profound interpretations bring him acclaim and reengagements across the globe.
"I'm delighted to join my distinguished colleagues at Mannes. My objective has been and is to instill a sense of wonder and adventure in young musicians, to lead them to technical mastery and bridge tradition with innovation." said Hanani.
Yehuda Hanani has won wide international acclaim. His concerto appearances have been with the Chicago Symphony, Philadelphia Orchestra, Baltimore Symphony, Saint Paul Chamber Orchestra, Berlin Radio Symphony, Israel Philharmonic, BBC Welsh Symphony, Irish National Symphony, Buenos Aires Philharmonic, Jerusalem Symphony, Honolulu Symphony, Taipei and Seoul symphonies among many other orchestras, and he has toured with I Solisti de Zagreb, conducting from the cello. A frequent guest at Aspen, Bowdoin, Chautauqua, Yale at Norfolk, Great Lakes, Casals Prades, Finland Festival, Ottawa, Oslo, and the Australia Chamber Music festivals, he has collaborated in performances with preeminent fellow musicians, including Leon Fleisher, Aaron Copland, Christoph Eschenbach, David Robertson, Vladimir Fedoseyev, Itzhak Perlman, Vadim Repin, Julian Rachlin, Dawn Upshaw, Yefim Bronfman, Eliot Fisk, the Tokyo, Vermeer, Muir, Escher, Ariel, Colorado, and Manhattan quartets. His recording of the monumental Alkan Cello Sonata received a Grand Prix du Disque nomination, and on CD and in live performances, he has given premières of works of Nikolai Miaskovsky, Lukas Foss, Leo Ornstein, Paul Schoenfield, Thea Musgrave, Joan Tower, Eduard Franck, Osvaldo Golijov, Lera Auerbach, Virgil Thomson, William Perry and Pulitzer Prize winners Bernard Rands and Zhou Long.
In New York City, he has appeared as soloist at Carnegie Hall, the 92nd Street Y, Alice Tully, and the Metropolitan Museum. Among the early designers and proponents of thematic programming, his engaging chamber music with commentary series, Close Encounters With Music, has captivated audiences from Miami to Kansas City, Omaha, Detroit, Calgary, Scottsdale, the Berkshires, and at the Frick Collection in New York City. A three-time recipient of the Martha Baird Rockefeller grant, Mr. Hanani's studies were with Leonard Rose at Juilliard and with Pablo Casals. He has inspired scores of cellists as Professor of Cello at the University of Cincinnati College-Conservatory of Music, and previously served on the faculty of the Peabody Conservatory. Artistic director of Berkshire High Peaks Festival, he presents master classes internationally at conservatories and for orchestras, including the Juilliard School, University of Indiana at Bloomington, New England Conservatory, McGill University, Paris Conservatoire, Berlin Hochschule für Music, Royal Academy of Music and Guildhall School in London, Tokyo National University, Jerusalem Academy of Music, the Central Conservatories in Beijing, Shanghai and Tianjin, and the New World Symphony in Miami. In recognition of his distinguished teaching, he was given the title of honorary professor of the Tianjin Conservatory, China.
Founded in 1916 by America's first great violin recitalist and noted educator, David Mannes, Mannes School of Music is a standard-bearer for innovative artistry, dedicated to developing citizen artists who seek to make the world a better and more beautiful place. Through its undergraduate, graduate, and professional studies programs, Mannes offers a curriculum as imaginative as it is rigorous, taught by a world-class faculty and visiting artists. Distinguished Mannes alumni include the 20th century songwriting legend Burt Bacharach, the great pianists Richard Goode, Marray Perahia, and Bill Evans, acclaimed conductors Semyon Bychkov, Myung-Whun Chung, Joann Falleta, and Julias Rudel, beloved mezzo-soprano Frederica von Stade, as well as the great opera stars of today, Yonghoon Lee, Danielle de Niese, and Nadine Sierra.
Founded in 1919, The New School was established to advance academic freedom, tolerance, and experimentation. A century later, The New School remains at the forefront of innovation in higher education, inspiring more than 10,000 undergraduate and graduate students to challenge the status quo in design and the social sciences, liberal arts, management, the arts, and media. The university welcomes thousands of adult learners annually for continuing education courses and public programs that encourage open discourse and social engagement. Through our online learning portals, research institutes, and international partnerships, The New School maintains a global presence.

MARKETING AND COMMUNICATION
79 Fifth Avenue
New York, NY 10003
www.newschool.edu
PRESS RELEASE
Media Contacts:
Will Wilbur,
The New School
212.229.5667x3990
wilburw@newschool.edu
Follow @TheNewSchool