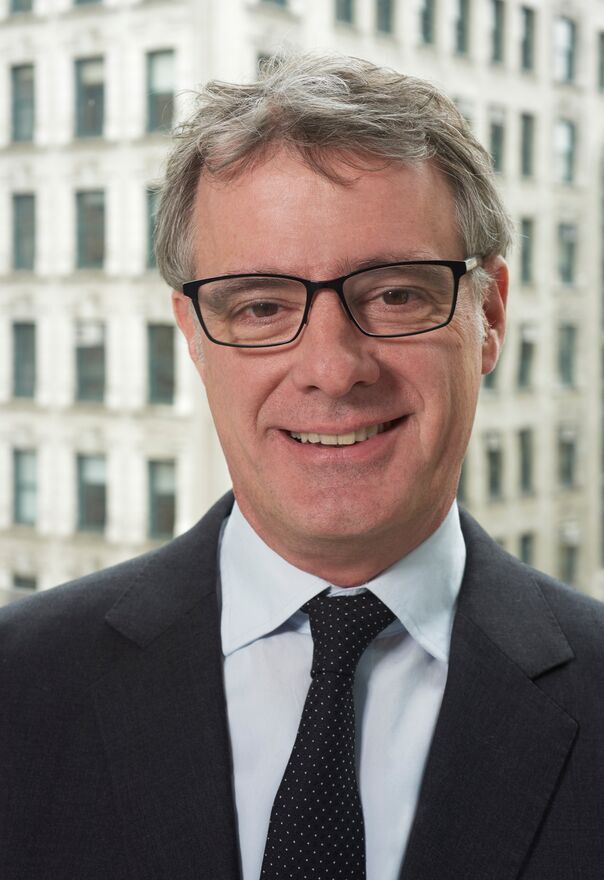 Tim Marshall, Provost and Executive Vice President for Academic Affairs

New York, September 1, 2020 -- Tim Marshall, Provost and Executive Vice President for Academic Affairs, has been named Deputy Vice-Chancellor, College of Design and Social Context, and Vice-President at RMIT University in Melbourne, Australia. RMIT, founded in 1887, has more than 90,000 students – 20,000 of whom study in the College's programs in art, communication, design, education, humanities, property and social sciences. The college is home to the number one rated art and design school in Australia and the Asia-Pacific. His return to his home country comes after more than 16 years at The New School, 11 of them as Provost.

"Over the course of his career at The New School, Tim has not only championed innovative approaches to curricula development and pedagogy but has spearheaded some of the most significant advancements in the institution's history," said Dwight A. McBride, Ph.D., President of The New School. "His work in creating a trans-disciplinary approach to the integration of design studies with the humanistic disciplines of the liberal arts, social sciences and performing arts, has revolutionized The New School and the impact of his contributions will be felt for years to come."


Before stepping into the role of Provost, Tim was the Dean of Parsons School of Design from 2006 to 2009, where he led a major restructuring based on a visionary academic plan that emphasizes stronger faculty culture, a more integrated and comprehensive suite of undergraduate and graduate degrees, the development of a studio research agenda and the formation of five thematic schools. This plan established Parsons's centrality to the academic mission of the university. His work and leadership set the foundation for Parson's outstanding global reputation, as well as its consistent ranking as the nation's top art and design institution and one of the top three studio schools globally.


"Tim has consistently championed The New School's focus on academic excellence and creative thinking while embodying our values with a demonstrated commitment to social justice and inclusion. He will be sorely missed," said Linda E. Rappaport, Chair of The New School's Board of Trustees. "We wish him all of the best as he returns to Australia and looks ahead to his next challenge."

Stephanie Browner, Dean of the Eugene Lang College of Liberal Arts, will act as Interim Provost effective October 1, 2020 and will work side by side with Tim through the end of the year. The university will soon announce plans for the launch of a national search process to identify the next Provost for The New School.