mannes school of music announces the appointment of Amadi Azikiwe to faculty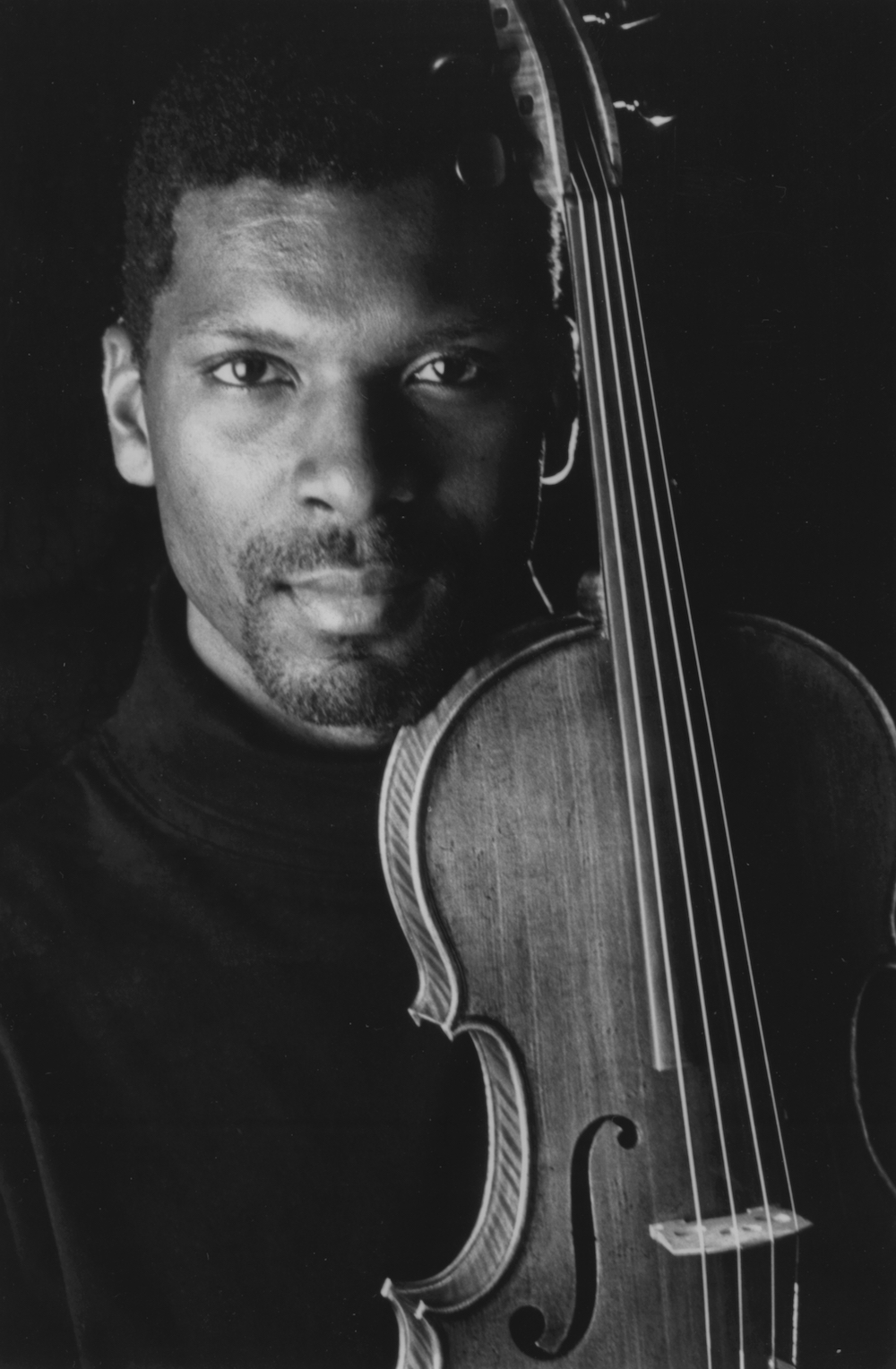 Amadi Azikiwe
October 28, 2020, New York - The New School announced today that acclaimed violist, violinist, and conductor Amadi Azikiwe has joined the faculty of Mannes School of Music at the College of Performing Arts this fall semester.
Amadi Azikiwe has been heard in recitals in major cities throughout the United States and abroad. Currently, Azikiwe is the Music Director of the Harlem Symphony Orchestra, the Community Engagement Director of the Harlem Chamber Players, and a member of the Pressenda Chamber Players.
"I have no doubt that Amadi Azikiwe will be a great addition to our faculty. An extremely well regarded artist and educator, Amadi brings a wealth of knowledge and experience that will benefit the students immensely," said Executive Dean Richard Kessler.

At Mannes, Azikiwe will serve on the major lesson faculty in the String Department. He will also collaborate with students and faculty across the college in a wide range of special projects, productions, and courses.
"With the greatest respect and gratitude to Dean Kessler and the leadership of the string department, I look forward to joining the musical community at the Mannes School of Music. Passing along the experience of decades on the stage is something all of my musical mentors did and are doing with love and dedication. What an honor it is to be able to do this in a place like Mannes." said Azikiwe.
Amadi Azikiwe has been heard in recitals in major cities throughout the United States such as New York, Boston, Cleveland, Chicago, San Francisco, Pittsburgh, Houston, Baltimore, and Washington, D.C., including an appearance at the U.S. Supreme Court. Azikiwe has also been a guest of the Chamber Music Society of Lincoln Center at the Alice Tully Hall and the Kennedy Center. Abroad, he has performed throughout Israel, Canada, South America, Central America, Nigeria, India, Japan, and Hong Kong.
As a soloist, Azikiwe has appeared with the Prince George's Philharmonic, Delaware Symphony, Virginia Symphony, North Carolina Symphony, Fort Collins Symphony, Virginia Beach Symphony, Roanoke Symphony, Winston-Salem Symphony, Western Piedmont Symphony, Salisbury Symphony, the Gateways Music Festival Orchestra, the City Island Baroque Ensemble of New York, the National Symphony of Ecuador, and at the Costa Rica International Music Festival.
As an orchestral musician, he has appeared with the New York Philharmonic, Indianapolis Symphony Orchestra, and guest principal violist of Canada's National Arts Centre Orchestra.
A native of New York City, Azikiwe was born in 1969. After early studies with his mother, he began training at the North Carolina School of the Arts as a student of Sally Peck. His studies continued at the New England Conservatory with Marcus Thompson and at Indiana University as a student of Atar Arad.

The College of Performing Arts at The New School (CoPA) was formed in 2015 and brings together the iconic Mannes School of Music, the legendary School of Jazz and Contemporary Music, and the ground-breaking School of Drama. With each school contributing its unique culture of creative excellence, the College of Performing Arts is a hub for cross-disciplinary collaboration, bold experimentation, innovative education, and world-class performances. 

As a part of The New School, students across CoPA experience a supportive and rigorous environment that provides abundant opportunities for collaboration with students and faculty in a wide array of disciplines including the visual arts, fashion, design and technology, architecture, philosophy, psychology, public policy, advocacy, and more. CoPA has over 1100 students seeking degrees and diplomas in performance, composition, acting, writing, as well as arts management and entrepreneurship. New York City's Greenwich Village provides the backdrop for the College of Performing Arts, which is housed at Arnhold Hall on West 13th Street and the historic Westbeth Artists Community on Bank Street.
Founded in 1916 by America's first great violin recitalist and noted educator, David Mannes, Mannes School of Music is a standard-bearer for innovative artistry, dedicated to developing citizen artists who seek to make the world a better and more beautiful place. Through its undergraduate, graduate, and professional studies programs, Mannes offers a curriculum as imaginative as it is rigorous, taught by a world-class faculty and visiting artists. Distinguished Mannes alumni include the 20th century songwriting legend Burt Bacharach, the great pianists Richard Goode, Marray Perahia, and Bill Evans, acclaimed conductors Semyon Bychkov, Myung-Whun Chung, Joann Falleta, and Julias Rudel, beloved mezzo-soprano Frederica von Stade, as well as the great opera stars of today, Yonghoon Lee, Danielle de Niese, and Nadine Sierra.
Founded in 1919, The New School was established to advance academic freedom, tolerance, and experimentation. A century later, The New School remains at the forefront of innovation in higher education, inspiring more than 10,000 undergraduate and graduate students to challenge the status quo in design and the social sciences, liberal arts, management, the arts, and media. The university welcomes thousands of adult learners annually for continuing education courses and public programs that encourage open discourse and social engagement. Through our online learning portals, research institutes, and international partnerships, The New School maintains a global presence.


MARKETING AND COMMUNICATION
79 Fifth Avenue
New York, NY 10003
www.newschool.edu
PRESS RELEASE
Media Contacts:
Will Wilbur,
The New School
212.229.5667x3990
wilburw@newschool.edu
Follow @TheNewSchool