the new school's Parsons School of Design Launches new bfa in design history and practice and names margot bouman program director
The new degree combines pathways in art history, design studies, and more, with studio experiences that immerse students in a specific area of design practice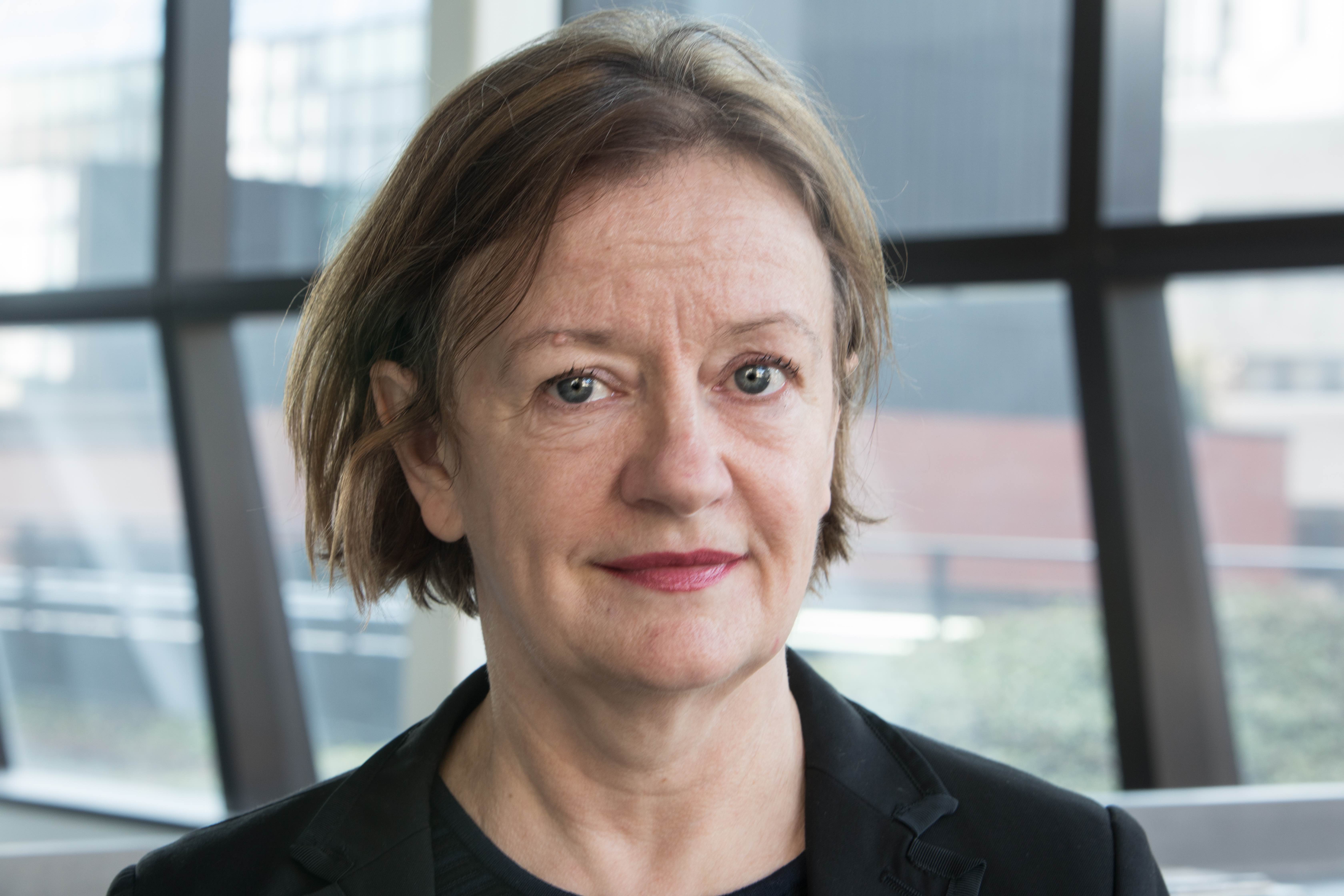 Margot Bouman
January 27, 2020, New York - The New School's Parsons School of Design today announced the Fall 2020 launch of a new Bachelor of Fine Arts degree in Design History and Practice, an innovative program that combines pathways in art, design, and theory with practical studio experience to prepare students for careers in design, art and design research, museum education, publishing, and more. Margot Bouman, currently an Assistant Professor of Visual Culture at The New School, has been named Program Director for the new degree, which will be offered through the School of Art and Design History and Theory (ADHT) at Parsons.

"Parsons is proud to expand our educational offerings by launching the new BFA of Design History and Practice," said Rhonda Garelick, Dean of ADHT. "Under the leadership of Margot Bouman, who brings an unparalleled level of experience in visual culture, design history, and theory to the program, the new degree will train future leaders of design history."

The BFA in Design History and Practice at Parsons embraces a new system of learning, "Making + Meaning," that combines pathways in art history, design studies, fashion studies, and more, with studio experiences that immerse students in a specific area of design practice, such as photography or data visualization. The combination of studio and seminar learning allows students to develop skills in writing, accessory design, printmaking and more while they explore theoretical and historical aspects of art and design, such as the history of the prison-industrial complex in relation to photographic history. Faculty across the university challenge conventional design teaching and practices, engaging students in a rigorous interdisciplinary learning environment.

"The BFA in Design History and Practice expands existing definitions of interdisciplinary degree programs in that it encompasses both practice and research into a given field," said Bouman. "The program integrates studio and seminar experiences, challenging students to study both the history of ideas and their application, generating a deep, multidisciplinary engagement with design."

Margot Bouman is an award-winning educator and expert in visual and cultural studies, as well as in gender and sexuality studies. Previously, she served as founding co-director of The New School's cross-college certificate in Gender and Sexuality Studies, and as Associate Dean for the School of Art and Design History and Theory at Parsons. She is also an author who is currently at work on a book about the recursive nature of sampling as a site-specific practice. Bouman's extensive interdisciplinary expertise aligns with Parsons' commitment to providing an innovative educational experience for students eager to challenge the status quo.

As part of the School of Art and Design History and Theory at Parsons, students will benefit from the academic leadership, resources, and industry networks that have placed Parsons at the forefront of design education for more than a century. The program's structure builds on The New School's interdisciplinary educational mission, providing opportunities for students to take classes in the university's Eugene Lang College of Liberal Arts and in other BFA programs throughout Parsons.

The program's unique curriculum includes professional development modules that help students identify the employment sectors or graduate programs that best match their skills and interests.  In addition, students will gain real-world experience through internships, site visits, and individualized mentoring opportunities, graduating with a diverse skill set that can be immediately applied to a variety of careers.
Parsons School of Design is one of the leading institutions for art and design education in the world. Based in New York but active around the world, the school offers undergraduate and graduate programs in the full spectrum of art and design disciplines. Critical thinking and collaboration are at the heart of a Parsons education. Parsons graduates are leaders in their respective fields, with a shared commitment to creatively and critically addressing the complexities of life in the 21st century. For more information, please visit www.newschool.edu/parsons.
Founded in 1919, The New School was established to advance academic freedom, tolerance, and experimentation. A century later, The New School remains at the forefront of innovation in higher education, inspiring more than 10,000 undergraduate and graduate students to challenge the status quo in design and the social sciences, liberal arts, management, the arts, and media. The university welcomes thousands of adult learners annually for continuing education courses and public programs that encourage open discourse and social engagement. Through our online learning portals, research institutes, and international partnerships, The New School maintains a global presence.


MARKETING AND COMMUNICATION
79 Fifth Avenue
New York, NY 10003
www.newschool.edu
PRESS RELEASE
Media Contacts:
Will Wilbur,
The New School
212.229.5667x3990
wilburw@newschool.edu
Follow @TheNewSchool