media alert: 2021 Holberg Debate: Identity Politics and Culture Wars
Simon Critchley, Hans Jonas Professor of Philosophy at The New School moderates the debate panel featuring New School Presidential Visiting Scholars Judith Butler and Cornel West, and Journalist Glenn Greenwald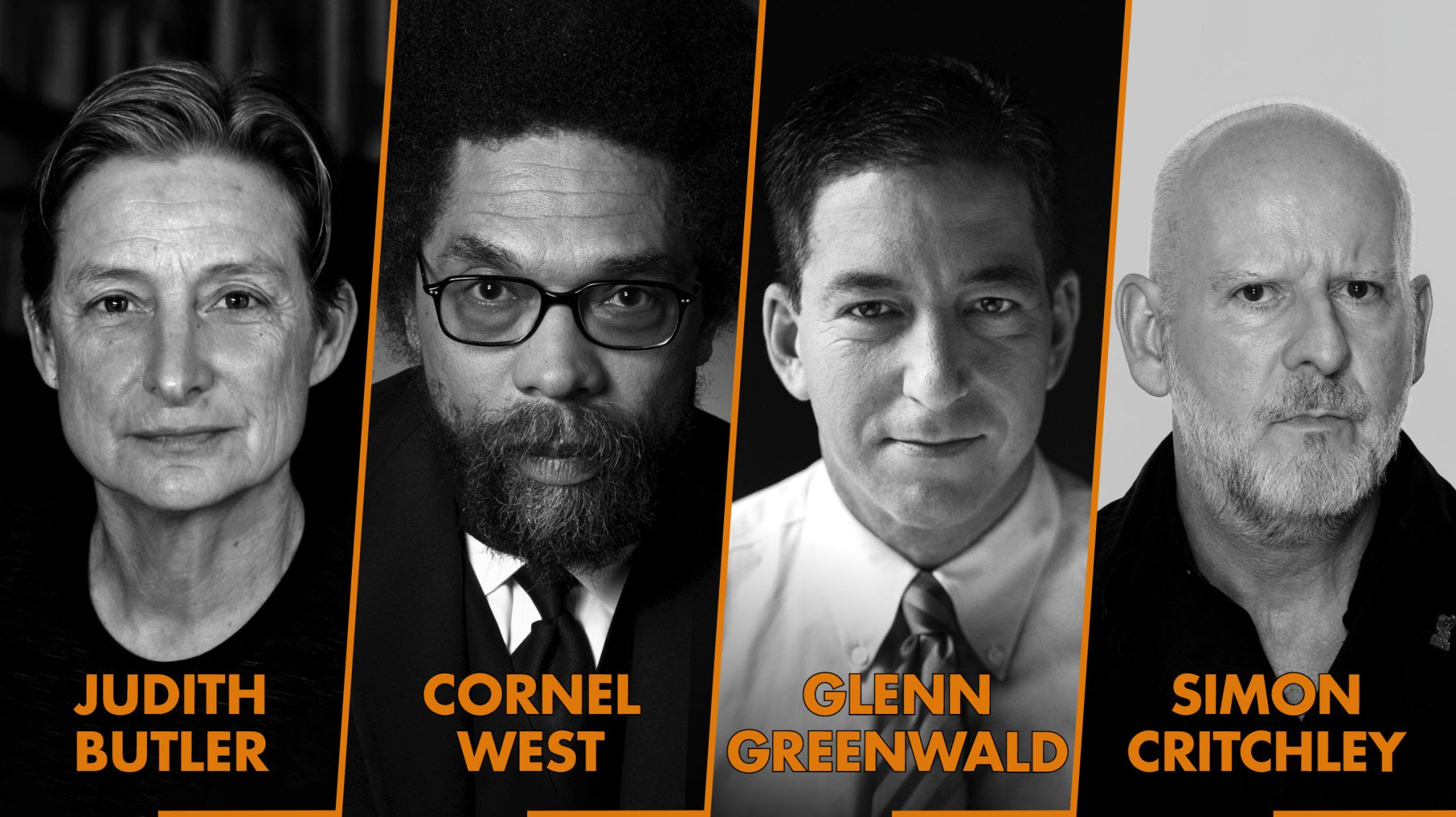 Photo credits: University of California, Berkeley; Robin Holland; David dos Santos, Andrew Zuckerman
WHAT:
The annual Holberg Debate brings together important voices to debate pressing issues of our time and to highlight the relevance of the academic fields of the humanities, social sciences, law and theology. This year, New School Professors Simon Critchley, Hans Jonas Professor of Philosophy, Presidential Visiting Scholars Judith Butler and Cornel West join the 2021 panel, along with author and journalist Glenn Greenwald in a spirited discussion of this year's topic, Identity Politics and Culture Wars. They will explore if identity politics as it is currently manifesting itself offer a suitable way towards social justice, or if it has become a recipe for cultural antagonism, political polarization, and new forms of injustice.
Inspired by Ludvig Holberg's Enlightenment ideas, the debate engages both the university community and the public at large, inviting well known thinkers with a diverse background, including academics, journalists, authors, film makers and activists.
PANEL:
•Judith Butler
•Cornel West
•Glenn Greenwald
•Moderator: Simon Critchley, Hans Jonas Professor of Philosophy at The New School
Questions for the panelists may be submitted before or during the event by using this form. 

WHEN:
Saturday, December 4, 2021 
12:00 PM (EST)
WHERE:
The debate will be a non-ticketed studio event, livestreamed to the public.
Watch the livestream on Youtube. 

The Holberg Prize is funded by the Norwegian Government Budget through a direct allocation from the Norwegian Ministry of Education and Research to the University of Bergen, who administers the Prize on behalf of the ministry. The Holberg Prize secretariat is situated as part of the university administration, and responsible for the practical administration on a daily basis. This includes management of the nomination process, facilitating the work of the academic committees and hosting public events such as the Award Ceremony, the Holberg Symposium and the Holberg Debates. For more information, visit holbergprize.org.
Founded in 1919, The New School was established to advance academic freedom, tolerance, and experimentation. A century later, The New School remains at the forefront of innovation in higher education, inspiring more than 10,000 undergraduate and graduate students to challenge the status quo in design and the social sciences, liberal arts, management, the arts, and media. The university welcomes thousands of adult learners annually for continuing education courses and public programs that encourage open discourse and social engagement. Through our online learning portals, research institutes, and international partnerships, The New School maintains a global presence.