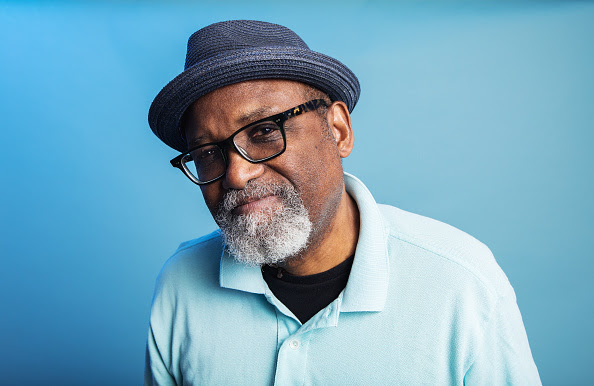 Pictured: Sam Pollard
New York, February 16, 2021 -- The School of Media Studies at The New School is thrilled to announce award-winning producer and director Sam Pollard as its Spring 2021 Dorothy H. Hirshon Artist-in-Residence. During his online residency, Pollard will lead a master class and share his filmmaking process with New School students. In addition, Pollard will host a public event featuring his work, followed by a discussion and Q&A of his work with Michelle Materre, Director of the Media Management Program & Associate Professor of Media Studies and Film.
Sam Pollard is an accomplished feature film and television video editor, and documentary producer/director whose work spans almost thirty years. His most recent documentary, MLK/FBI was released this January to universal critical acclaim.
"Pollard's documentaries are a thoughtful investigation of the African-American experience in the US, and yet, as a recent New York Times article points out, he is "clear-eyed about American history, culture, and race relations without condemnation or hopelessness," said Vladan Nikolic, Dean of The School of Media Studies at The New School.
His first assignment as a documentary producer came in 1989 for Henry Hampton's Blackside production Eyes on The Prize II: America at the Racial Crossroads, earning an Emmy for one of the episodes in this series. Eight years later, he returned to Blackside as Co-Executive Producer/Producer of Hampton's last documentary series I'll Make Me A World: Stories of African-American Artists and Community.  For the series, Mr. Pollard received The George Peabody Award.  
 
Between 1990 and 2010, Mr. Pollard edited a number of Spike Lee's films: Mo' Better Blues, Jungle Fever, Girl 6, Clockers, and Bamboozled.  As well, Mr. Pollard and Mr. Lee co-produced a number of documentary productions for the small and big screen: Spike Lee Presents Mike Tyson, a biographical sketch for HBO for which Mr. Pollard received an Emmy, Four Little Girls, a feature-length documentary about the 1963 Birmingham church bombings which was nominated for an Academy Award and When The Levees Broke, a four part documentary that won numerous awards, including a Peabody and three Emmy Awards. Five years later 2010, he co-produced and supervised the edit on the follow up to Levees If God Is Willing and Da Creek Don't Rise.
 
Since 2012, Mr. Pollard has completed, as a producer/director, Slavery By Another Name, a 90-minute documentary for PBS that was in competition at the Sundance Festival, August Wilson: The Ground On Which I Stand, a 90-minute documentary in 2015 for American Masters, Two Trains Runnin,' a feature length documentary in 2016 that premiered at the Full Frame Film Festival, also in 2017 The Talk: Race in America for PBS and CPB. His latest film Sammy Davis Jr.: I've Gotta Be Me for American Masters premiered at the 2017 Toronto International Film Festival.
Master Class with Sam Pollard, 2021 Spring Hirshon Artist-in-Residence
Tuesday, February 23, 2021
4:00-6:00 PM EDT
Open to anyone with a New School email address (required to register)
"Through His Eyes: Sam Pollard's Historical Lens" Screening, 2021 Spring Hirshon Artist-in-Residence
Thursday, February 25, 2021
6:00-8:00 PM EDT
Open to the general public
The Dorothy Hirshon Artist-in-Residence program was established by the late New School Trustee Dorothy Hirshon, to honor and promote excellence and education of the filmmaking arts at The New School. Previous Hirshon Artists-in-Residence have included Mary Harron, Raoul Peck, Sean Baker, Laurie Anderson, James Cameron Mitchell, D.A. Pennebaker and Chris Hegedus, Benh Zeitlin, Ramin Bahrani, and John Waters.