the new school's mannes school of music appoints hannah lash to faculty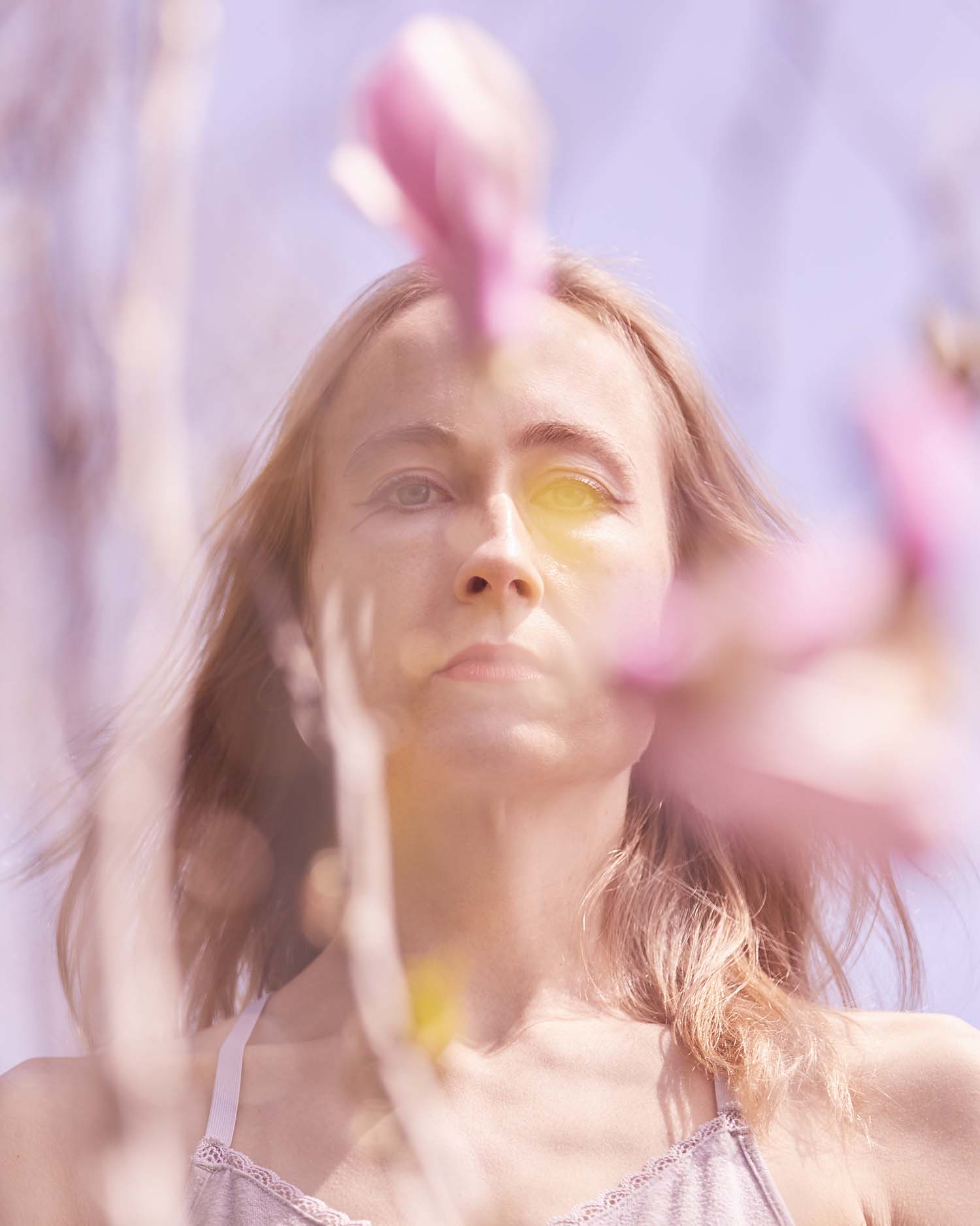 Hannah Lash
August 19, 2021, New York - The New School announced today that acclaimed composer and harpist Hannah Lash has joined the faculty at Mannes School of Music at the College of Performing Arts.
Hailed by the New York Times as "striking and resourceful…handsomely brooding," Hannah Lash's music has been performed at prestigious concert halls throughout the United States and internationally. As a soloist Lash's playing has been praised for its virtuosity, described by critic Michael Huebner as "technical wizardry," as well as for her musical depth of expression.
At Mannes, Lash will teach several classes including Composition for Non Majors, Second Year Music History "Music from the 1950-Present", Harp Performance, Composer/Performer Pairings and will also teach private lessons for both Harp and Composition.
"Mannes and all of The New School's College of Performing Arts highly values the ability to do many things well. We instill this in our students and embed it into our program and curriculum. For this reason and many others I am grateful that Hannah Lash will be joining the Mannes and CoPA faculty. Hannah's ability to do so many things well, including music composition, harp playing, teaching, and more is something that I know our students will benefit greatly from and I am eager to see how Hannah helps expand our world," said Richard Kessler, Executive Dean of CoPA and Dean of Mannes School of Music.
"I am thrilled and honored to be joining the Mannes faculty this fall. I am impressed by the progressive vision this institution embraces, and the inclusive vibrant example by which it leads. The faculty is truly inspiring, and I look forward to being part of this exciting, artistic community." said Lash.
Hannah Lash's music has been performed at Carnegie Hall, Los Angeles Walt Disney Concert Hall, Lincoln Center, the Times Center in Manhattan, the Chicago Art Institute, Tanglewood Music Center, The Aspen Music Festival & School, among others. In 2016, Lash was honored with a Composer Portrait Concert at Columbia University's Miller Theatre, which included commissioned works for pianist Lisa Moore and loadbang. In the 2017-2018 season, Lash's Piano Concerto No. 1 "In Pursuit of Flying" was premiered by Jeremy Denk and the Saint Paul Chamber Orchestra; the Atlantic Classical Orchestra debuted Facets of Motion for orchestra, and Music for Nine, Ringing was performed at the Music Academy of the West School and Festival. Last season, Paul Appleby and Natalia premiered Songs of Imagined Love, a song cycle commissioned by Carnegie Hall, Lash's chamber opera, Desire, premiered at Miller Theatre to great acclaim, and Hannah Lash's Concerto for piano and harp was premiered by the Naples Philharmonic. Recently, Hub New Music premiered Lash's The Nature of Breaking and the Calidore Quartet premiered String Quartet No. 1.
As a harpist, Lash enjoys a varied and active career. She has been presented and featured by such venues and organizations as Carnegie Hall, Miller Theatre, Jordan Hall, NYPhilharmonic Biennial, Chamber Music Northwest, and the Morton Arboretum in Chicago. She has been a concerto soloist with the American Composers Orchestra, Boston Modern Orchestra Project, the Colorado Music Festival, and the Seattle Symphony Orchestra. She frequently appears with the JACK Quartet, Loadbang, and Hub New Music, as well as collaborating with such artists as Jeremy Denk, Samuel Suggs, Valerie Coleman, Nokuthula Ngwenyama, and David Shifrin. She is a tireless proponent of new music, old music, and everything in between. She also enjoys crossing genres as a performer and improviser.
Lash obtained a Bachelor of Music degree from the Eastman School of Music, a PhD in Composition from Harvard University, an Advanced Performance Degree in harp from the Cleveland Institute of Music, and an Artist Diploma in composition from the Yale School of Music, where she also taught on the composition faculty from 2012-2021.
Hannah Lash's music is published exclusively by Schott Music Corporation (New York). She is represented as a performer by James Egelhofer of First Chair Promotion.
Founded in 1916 by America's first great violin recitalist and noted educator, David Mannes, Mannes School of Music is a standard-bearer for innovative artistry, dedicated to developing citizen artists who seek to make the world a better and more beautiful place. Through its undergraduate, graduate, and professional studies programs, Mannes offers a curriculum as imaginative as it is rigorous, taught by a world-class faculty and visiting artists. Distinguished Mannes alumni include the 20th-century songwriting legend Burt Bacharach, the great pianists Richard Goode, Murray Perahia, and Bill Evans, acclaimed conductors Semyon Bychkov, Myung-Whun Chung, Joann Falleta, and Julius Rudel, beloved mezzo-soprano Frederica von Stade, as well as the great opera stars of today, Yonghoon Lee, Danielle de Niese, and Nadine Sierra.
The College of Performing Arts at The New School (CoPA) was formed in 2015 and draws together the iconic Mannes School of Music, the legendary School of Jazz and Contemporary Music, and the ground-breaking School of Drama. With each school contributing its unique culture of creative excellence, the College of Performing Arts is a hub for cross-disciplinary collaboration, bold experimentation, innovative education, and world-class performances.
The over 1,100 students at CoPA are actors, performers, writers, improvisers, creative technologists, entrepreneurs, composers, arts managers, and multidisciplinary artists who believe in the transformative power of the arts for all people. Students and faculty at CoPA collaborate with colleagues across The New School in a wide array of disciplines, from the visual arts and fashion design, to the social sciences, public policy, advocacy, and more. 

The curriculum at CoPA is dynamic, inclusive, and responsive to the changing arts and culture landscape. New degrees and coursework, like the new graduate degrees for Performer-Composers and Artist Entrepreneurs are designed to challenge highly skilled artists to experiment, innovate, and engage with the past, present, and future of their artforms. New York City's Greenwich Village provides the backdrop for the College of Performing Arts, which is housed at Arnhold Hall on West 13th Street and the historic Westbeth Artists Community on Bank Street.

MARKETING AND COMMUNICATION
79 Fifth Avenue
New York, NY 10003
www.newschool.edu
PRESS RELEASE
Media Contacts:
Will Wilbur,
The New School
212.229.5667x3990
wilburw@newschool.edu
Follow @TheNewSchool