the new school's mannes school of music appoints JOÃO Luiz to faculty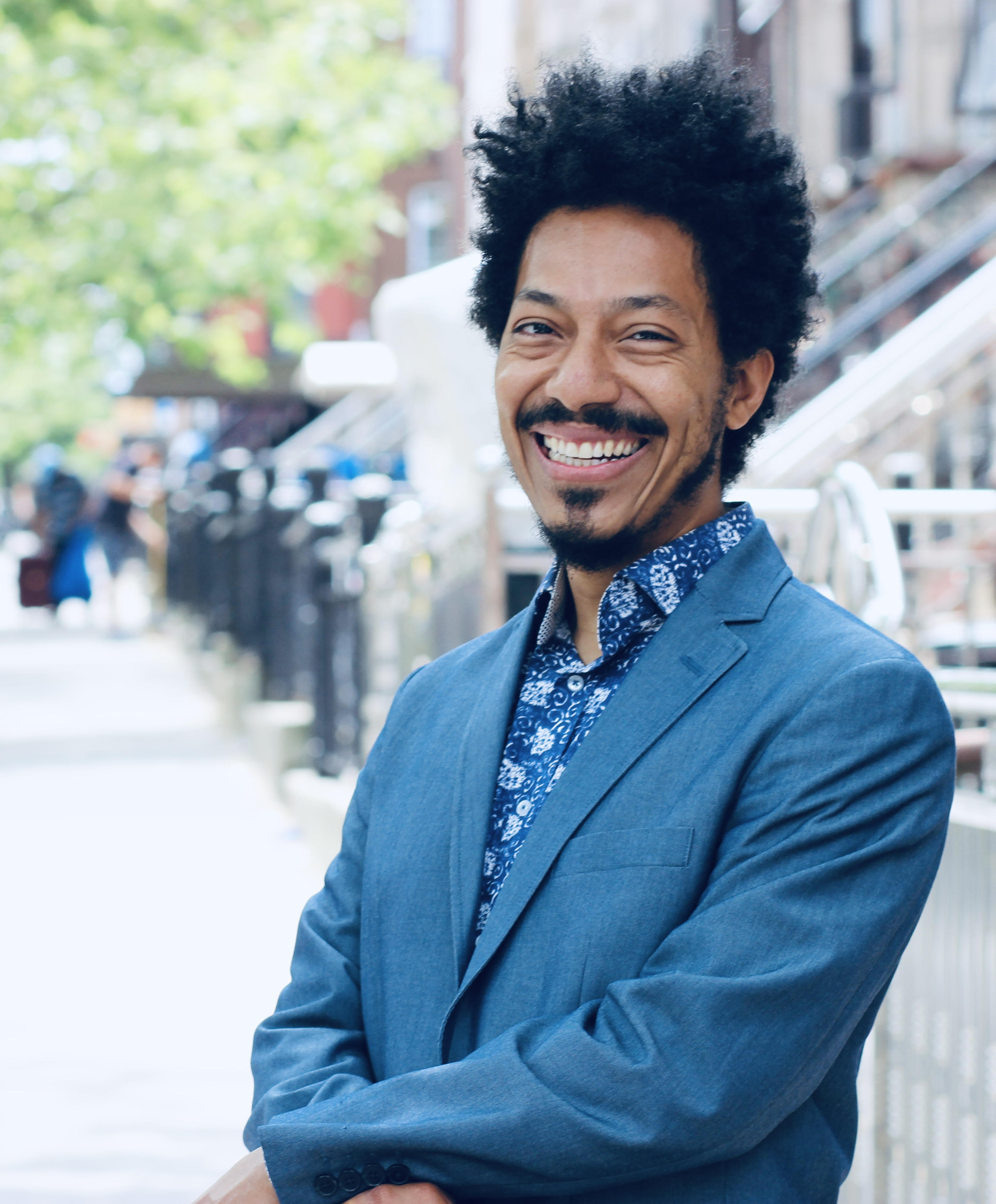 João Luiz
July 14, 2021, New York - The New School announced today that internationally acclaimed guitarist, educator and composer João Luiz has joined the faculty of Mannes School of Music at the College of Performing Arts.
Luiz, a two-time Latin Grammy nominee and one of the most creative and versatile guitarists on the scene today, returns to his alma mater where he will serve on the major lesson faculty in the Guitar Department and will coach ensembles. He will also collaborate with students and faculty across the college in a wide range of special projects, and courses.
"I remember well the first time I heard João play, while he was a student at Mannes. I have had the real pleasure of hearing him perform many times since and have followed João Luiz's career since he graduated from Mannes, cheering him on all the way, as a guitarist, educator, leader, and superb human being. And now, he has returned to Mannes and it is a glorious thing," said Richard Kessler, Executive Dean of the College of Performing Arts and Dean of Mannes School of Music.
"As a proud alum of Mannes, I am moved and honored by the opportunity to be part of the faculty and to mentor the dedicated students with the same passion as I was mentored while I was a student. With my many years of experience as a performer/composer/educator, I look forward to supporting new endeavors to unite different styles of music, include more students from diverse backgrounds, and highlight the unique role of the guitar in integrating the worlds of classical, jazz, and Latin American music. I'm very excited to return to the Mannes family and collaborate with this vibrant musical community" said Luiz.

Luiz began to play the popular music of his native Brazil professionally during his childhood and was later trained in classical guitar by his mentor Henrique Pinto. Winner of the 2006 Concert Artists Guild Competition as a member of the critically acclaimed Brasil Guitar Duo, Luiz has performed extensively in the United States, Asia, Europe and Latin America. As a performer and composer Luiz is equally at home with classical, Brazilian and world music; his solo guitar, guitar ensemble and chamber music repertoire covers all the main works in the guitar literature from Dowland to Berio and Brazilian rhythms from Choro to Baião. His versatility led him to be chosen to collaborate with Yo-Yo Ma and Carlos Prieto on a project to celebrate the 75th anniversary of the Cuban composer Leo Brouwer in a landmark concert in Cuba in 2014.
His arrangements and compositions have been recorded and played by Marina Piccinini, Fábio Zanon, Paulo Martelli, Quaternaglia, Olson/De Cari Duo, Paquito D'Rivera, Clarice Assad, Bridget Kibbey, Jiji, Sybarite 5, The Newman & Oltman guitar duo, Aquarelle Guitar Quartet, and the New York City Classical Guitar Society. Luiz's Harp Concerto Recife written for Bridget Kibbey was premiered by the Orlando Philharmonic Orchestra in 2019. Recent commissions include works for the USC Thornton School of Music guitar department, Octeto Sicarú, GFA, and Duo Sonidos. Luiz has recorded more than fifteen CDs playing solo, duo, trio and in quartet, most of which have featured his arrangements of classical or Brazilian works. Luiz also formed the Trio Virado in 2011 with flutist Amy Porter and violist Juan Miguel-Hernandez to promote contemporary Latin American chamber music. The first CD of the trio, Mangabeira was released in the fall of 2015 featuring world premiere recordings of works written specially for the trio by Assad, Hand and Brouwer.
Luiz holds a masters degree from Mannes School of Music as a student of Michael Newman, and as the recipient of the Augustine Foundation scholarship he earned his doctoral degree from Manhattan School of Music where he studied with David Leisner. Eager to expand the repertoire of his instrument, Luiz has commissioned and premiered works written for him by Sérgio Assad, Leo Brouwer, Clarice Assad, David Leisner, Paulo Bellinati, Marco Pereira, Ronaldo Miranda, David Sampson, and Frederic Hand. Luiz is the director of chamber music at CUNY Hunter College and also teaches guitar at Stony Brook University.
Founded in 1916 by America's first great violin recitalist and noted educator, David Mannes, Mannes School of Music is a standard-bearer for innovative artistry, dedicated to developing citizen artists who seek to make the world a better and more beautiful place. Through its undergraduate, graduate, and professional studies programs, Mannes offers a curriculum as imaginative as it is rigorous, taught by a world-class faculty and visiting artists. Distinguished Mannes alumni include the 20th-century songwriting legend Burt Bacharach, the great pianists Richard Goode, Murray Perahia, and Bill Evans, acclaimed conductors Semyon Bychkov, Myung-Whun Chung, Joann Falleta, and Julius Rudel, beloved mezzo-soprano Frederica von Stade, as well as the great opera stars of today, Yonghoon Lee, Danielle de Niese, and Nadine Sierra.
The College of Performing Arts at The New School (CoPA) was formed in 2015 and draws together the iconic Mannes School of Music, the legendary School of Jazz and Contemporary Music, and the ground-breaking School of Drama. With each school contributing its unique culture of creative excellence, the College of Performing Arts is a hub for cross-disciplinary collaboration, bold experimentation, innovative education, and world-class performances.
The over 1,100 students at CoPA are actors, performers, writers, improvisers, creative technologists, entrepreneurs, composers, arts managers, and multidisciplinary artists who believe in the transformative power of the arts for all people. Students and faculty at CoPA collaborate with colleagues across The New School in a wide array of disciplines, from the visual arts and fashion design, to the social sciences, public policy, advocacy, and more. 

The curriculum at CoPA is dynamic, inclusive, and responsive to the changing arts and culture landscape. New degrees and coursework, like the new graduate degrees for Performer-Composers and Artist Entrepreneurs are designed to challenge highly skilled artists to experiment, innovate, and engage with the past, present, and future of their artforms. New York City's Greenwich Village provides the backdrop for the College of Performing Arts, which is housed at Arnhold Hall on West 13th Street and the historic Westbeth Artists Community on Bank Street.

MARKETING AND COMMUNICATION
79 Fifth Avenue
New York, NY 10003
www.newschool.edu
PRESS RELEASE
Media Contacts:
Will Wilbur,
The New School
212.229.5667x3990
wilburw@newschool.edu
Follow @TheNewSchool