kamala sankaram joins mannes school of music's composition faculty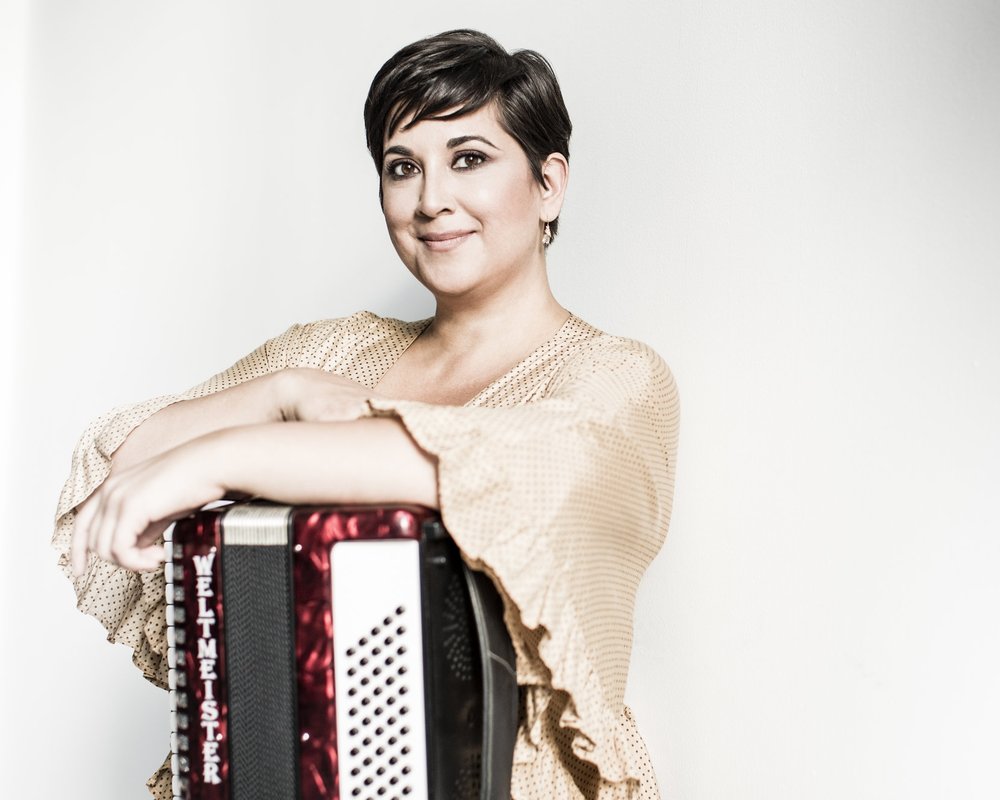 Kamala Sankaram
December 2, 2021, New York - Mannes School of Music at The New School's College of Performing Arts (CoPA) is pleased to announce the appointment of Kamala Sankaram to the Mannes Composition Faculty, chaired by David T. Little.
"I first learned about Kamala from a colleague at the New School for Social Research, where Kamala had earned her Ph.D. Since then, I have felt that Kamala's broad range of work as a composer, performer, and educator is a perfect fit for us, said Richard Kessler, Executive Dean of the College of Performing Arts and Dean of Mannes.
"Earning my PhD at the New School for Social Research was really impactful in who I've become as a person and artist, so I'm excited to be back to join the Mannes Composition Faculty. And it's doubly exciting to join the many friends and collaborators already on the faculty to help grow and expand the program," said Kamala Sankaram.
About Kamala Sankaram
Praised as "strikingly original" (NY Times) and "new voice from whom we will surely be hearing more" (LA Times), Kamala Sankaram writes highly theatrical music that defies categorization. Recent commissions include the Glimmerglass Festival, Washington National Opera, Houston Grand Opera, Shakespeare Theatre Company, and Opera on Tap, among others. Awards, grants and residencies include: Jonathan Larson Award, NEA ArtWorks, MAP Fund, Opera America, NY IT Award for Outstanding Production of a Musical, the Civilians, HERE, the MacDowell Colony, and the Watermill Center. Known for her work with emerging technologies, her recent genre-defying hit Looking at You (with collaborators Rob Handel and Kristin Marting) featured live data mining of the audience and a chorus of 25 singing tablet computers. Sankaram, Handel, and Marting also created all decisions will be made by consensus, a short absurdist opera performed live over Zoom and featured on NBC and the BBC3. With librettist Jerre Dye and Opera on Tap, she created The Parksville Murders, the world's first virtual reality opera (Samsung VR, Jaunt VR, Kennedy Center Reach Festival, "Best Virtual Reality Video" NY Independent Film Festival, Future of Storytelling, Salem Horror Festival and the Topanga Film Festival.)
Also a performer (hailed as "an impassioned soprano with blazing high notes" (Wall Street Journal)), Kamala moves freely between the worlds of experimental music, creative music, and contemporary opera. Kamala recently sang the role of Gwen St. Clair in the revival of Meredith Monk's ATLAS with the Los Angeles Philharmonic. A frequent collaborator with Anthony Braxton, she has premiered his operas Trillium E and Trillium J, as well as appearing on his 12-hour recording GTM (Syntax) 2017. Other notable collaborations include The Wooster Group's LA DIDONE (Kaaitheater, Brussels, Edinburgh International Festival, Rotterdam Schouberg, Grand Théâtre de la Ville, Luxembourg, St. Anne's Warehouse, NY, REDCAT, Los Angeles), the PROTOTYPE Festival's THUMBPRINT (Baruch Performing Arts, NY, REDCAT, Los Angeles), and appearances with John Zorn, the Philip Glass Ensemble, and Petr Kotik, among others. Kamala is the leader of Bombay Rickey, an operatic Bollywood surf ensemble whose accolades include two awards for Best Eclectic Album from the Independent Music Awards, the 2018 Mid-Atlantic touring grant, and appearances on WFMU and NPR. Bombay Rickey's opera-cabaret on the life of Yma Sumac premiered in the 2016 PROTOTYPE Festival and was presented in London at Tête-à-Tête Opera's Cubitt Sessions.
Dr. Sankaram holds a PhD from The New School and is currently a member of the composition faculty at SUNY Purchase.
Founded in 1916 by America's first great violin recitalist and noted educator, David Mannes, Mannes School of Music is a standard-bearer for innovative artistry, dedicated to developing citizen artists who seek to make the world a better and more beautiful place. Through its undergraduate, graduate, and professional studies programs, Mannes offers a curriculum as imaginative as it is rigorous, taught by a world-class faculty and visiting artists. Distinguished Mannes alumni include the 20th-century songwriting legend Burt Bacharach, the great pianists Richard Goode, Murray Perahia, and Bill Evans, acclaimed conductors Semyon Bychkov, Myung-Whun Chung, Joann Falleta, and Julius Rudel, beloved mezzo-soprano Frederica von Stade, as well as the great opera stars of today, Yonghoon Lee, Danielle de Niese, and Nadine Sierra.
The College of Performing Arts at The New School (CoPA) was formed in 2015 and draws together the iconic Mannes School of Music, the legendary School of Jazz and Contemporary Music, and the ground-breaking School of Drama. With each school contributing its unique culture of creative excellence, the College of Performing Arts is a hub for cross-disciplinary collaboration, bold experimentation, innovative education, and world-class performances.
The over 1,100 students at CoPA are actors, performers, writers, improvisers, creative technologists, entrepreneurs, composers, arts managers, and multidisciplinary artists who believe in the transformative power of the arts for all people. Students and faculty at CoPA collaborate with colleagues across The New School in a wide array of disciplines, from the visual arts and fashion design, to the social sciences, public policy, advocacy, and more. 

The curriculum at CoPA is dynamic, inclusive, and responsive to the changing arts and culture landscape. New degrees and coursework, like the new graduate degrees for Performer-Composers and Artist Entrepreneurs are designed to challenge highly skilled artists to experiment, innovate, and engage with the past, present, and future of their artforms. New York City's Greenwich Village provides the backdrop for the College of Performing Arts, which is housed at Arnhold Hall on West 13th Street and the historic Westbeth Artists Community on Bank Street.

MARKETING AND COMMUNICATION
79 Fifth Avenue
New York, NY 10003
www.newschool.edu
PRESS RELEASE
Media Contacts:
Will Wilbur,
The New School
212.229.5667x3990
wilburw@newschool.edu
Follow @TheNewSchool