the new school's mannes school of music appoints laquita mitchell to faculty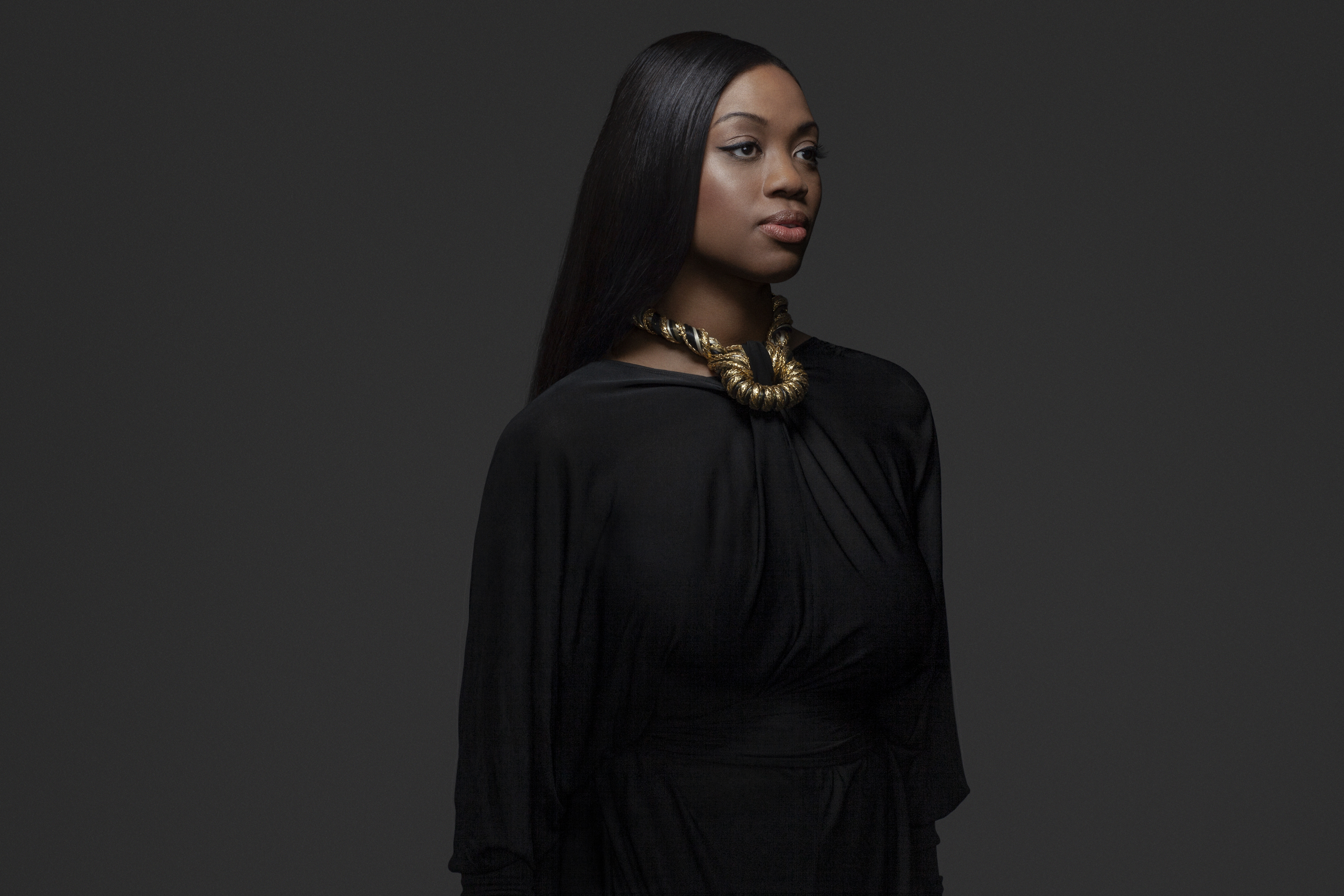 Laquita Mitchell, photo by Matthew Placek
August 31, 2021, New York - The New School announced today that acclaimed Soprano and educator Laquita Mitchell has joined the faculty of Mannes School of Music at the College of Performing Arts.

Laquita Mitchell's illustrious career on opera and concert stages worldwide has earned her critical acclaim and positioned her as one of the industry's most eminent sopranos of our time.

At Mannes, Mitchell will serve on the major lesson faculty in the Voice Department and will also collaborate with students and faculty across the college in a wide range of special projects, productions, and courses.

"Laquita Mitchell is a splendid artist who has a deep commitment to education. I am so excited to see the wonderful work Laquita will do with our students and the influence she will have on our entire college, particularly related to her broad interest in repertoire and premieres of important new work," said Richard Kessler, Executive Dean for the College of Performing Arts and Dean of the Mannes School of Music.

"I am so excited to join the faculty at Mannes School of Music and the College of Performing Arts. I am also very excited to work with some of the world's finest artists in the business on our Voice faculty. In addition, I look forward to learning from my colleagues and foremost, contributing to the development of our young singers at Mannes which will add dimension to what I do as an artist." said Mitchell.

Mitchell has graced the stages of the Metropolitan Opera, San Francisco Opera, Houston Grand Opera, Los Angeles Opera, Washington National Opera, Opera Colorado, Cincinnati Opera, Opéra Comique in Paris, Grange Park Opera in the UK, Carnegie Hall, and The Kennedy Center. She has performed with the New York Philharmonic, Philadelphia Orchestra, Boston Symphony Orchestra, Cleveland Orchestra, Madison Symphony, Baltimore Symphony, Detroit Symphony, among many others, led by the world's most preeminent conductors. Mitchell was the soprano soloist in the world première of Pulitzer Prize-winning composer Paul Moravec's Sanctuary Road at Carnegie Hall with Oratorio Society of New York which was nominated for a 2021 Grammy for Best Choral Performance. In addition to performing the leading heroines of Mozart, Verdi, and Puccini, she created the title role in Tom Cipullo's Josephine with Opera Colorado, as well as curating a PBS/Opera Colorado program The Promise of Living. She will soon create the role of "Julie" in the World Premiere of Grammy Award-Winner Rhiannon Giddens' OMAR with the Spoleto Festival USA.

A native of New York City, Mitchell was a Metropolitan Opera National Council Auditions Grand Prize Winner and was awarded a Sara Tucker Award. She was also the First Prize Winner of the Wiener Kammer Oper's Hans Gabor Belvedere Competition, making her the first American to win this competition in over twenty years. Additionally, Mitchell was the First Prize Winner of the Houston Grand Opera Eleanor McCollum Competition for Young Singers, as well as the winner of the Audience Choice award.

Mitchell holds a Master of Music degree and a Professional Studies Certificate from the Manhattan School of Music, and completed undergraduate studies at Westminster Choir College.
Founded in 1916 by America's first great violin recitalist and noted educator, David Mannes, Mannes School of Music is a standard-bearer for innovative artistry, dedicated to developing citizen artists who seek to make the world a better and more beautiful place. Through its undergraduate, graduate, and professional studies programs, Mannes offers a curriculum as imaginative as it is rigorous, taught by a world-class faculty and visiting artists. Distinguished Mannes alumni include the 20th-century songwriting legend Burt Bacharach, the great pianists Richard Goode, Murray Perahia, and Bill Evans, acclaimed conductors Semyon Bychkov, Myung-Whun Chung, Joann Falleta, and Julius Rudel, beloved mezzo-soprano Frederica von Stade, as well as the great opera stars of today, Yonghoon Lee, Danielle de Niese, and Nadine Sierra.
The College of Performing Arts at The New School (CoPA) was formed in 2015 and draws together the iconic Mannes School of Music, the legendary School of Jazz and Contemporary Music, and the ground-breaking School of Drama. With each school contributing its unique culture of creative excellence, the College of Performing Arts is a hub for cross-disciplinary collaboration, bold experimentation, innovative education, and world-class performances.
The over 1,100 students at CoPA are actors, performers, writers, improvisers, creative technologists, entrepreneurs, composers, arts managers, and multidisciplinary artists who believe in the transformative power of the arts for all people. Students and faculty at CoPA collaborate with colleagues across The New School in a wide array of disciplines, from the visual arts and fashion design, to the social sciences, public policy, advocacy, and more. 

The curriculum at CoPA is dynamic, inclusive, and responsive to the changing arts and culture landscape. New degrees and coursework, like the new graduate degrees for Performer-Composers and Artist Entrepreneurs are designed to challenge highly skilled artists to experiment, innovate, and engage with the past, present, and future of their artforms. New York City's Greenwich Village provides the backdrop for the College of Performing Arts, which is housed at Arnhold Hall on West 13th Street and the historic Westbeth Artists Community on Bank Street.

MARKETING AND COMMUNICATION
79 Fifth Avenue
New York, NY 10003
www.newschool.edu
PRESS RELEASE
Media Contacts:
Will Wilbur,
The New School
212.229.5667x3990
wilburw@newschool.edu
Follow @TheNewSchool