the new school's mannes school of music appoints ming-feng hsin to faculty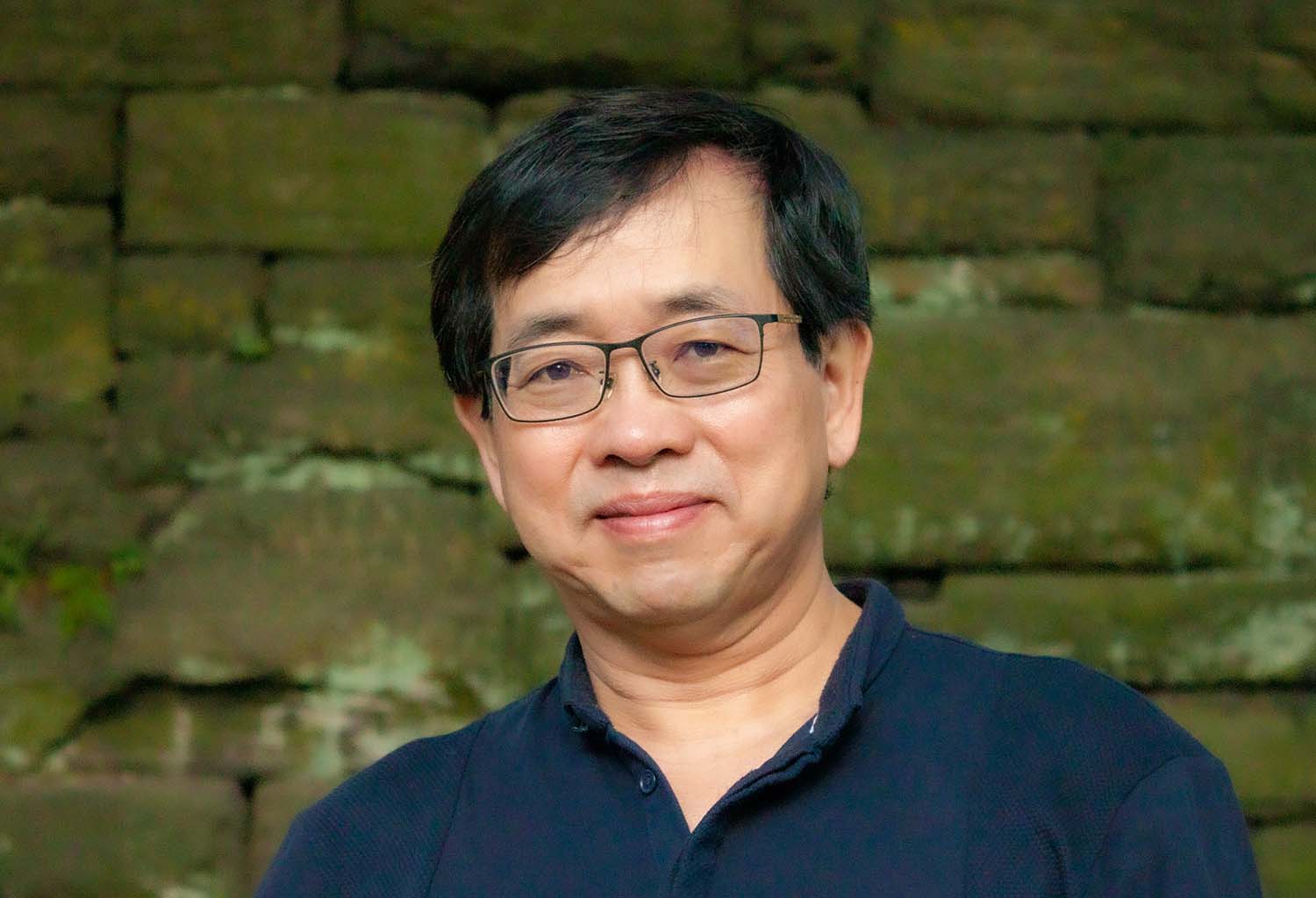 Ming-Feng Hsin
August 20, 2021, New York - The New School announced today that internationally acclaimed violinist, conductor and educator Ming-Feng Hsin will join the faculty of Mannes School of Music at the College of Performing Arts this fall.
Hailed by the Scotsman as "destined to be one of the giants of the next generation" after winning the first prize at the Glasgow International Violin Competition at age 15, Ming-Feng Hsin has enjoyed a unique and rich journey as a multifaceted musician. He has lived through roles as a child prodigy, soloist, chamber musician, orchestra musician, and conductor. Having experienced a major setback from a career-ending accident at the cusp of a very promising solo career, he later triumphed over such upheaval which brought him the grounding to become a revered artist and an insightful mentor for the next generation.
Ming-Feng Hsin will serve on the major lesson faculty in the Strings Department and will coach ensembles. He will also collaborate with students and faculty across the college in a wide range of special projects, and courses.
"Ming-Feng Hsin is a wonderful musician and a fine educator and I know that his joining the faculty of Mannes will do great things for our students and our larger community," said Richard Kessler, Executive Dean of the College of Performing Arts and Dean of Mannes.
"It is a great honor for me to be joining the distinguished Mannes faculty, I am looking forward to being part of the Mannes family and contributing to the lively music making and discourse there." said Hsin.
Ming-Feng Hsin began his musical journey as a child-prodigy in Taiwan. At age 13, he was discovered by his mentor Lord Yehudi Menuhin with whom he has performed throughout Great Britain, and in Washington D.C. where Ming also starred as soloist playing for President Ford and Queen Elizabeth during America's bicentennial celebrations. Later he soloed with orchestras such as the Scottish National Orchestra and the BBC Orchestra to rave reviews. After coming to the U.S. to study with Ivan Galamian, Jascha Brodsky at the Curtis Institute of Music, he won top prizes in several competitions including the Montreal International Violin Competition, but was soon sidelined by an injury that took years to heal. After realizing he could not live a life without music and being on stage, he decided to pursue conducting and graduated from the conducting class of Otto Werner Mueller at The Juilliard School. In the 1990's Ming was the Music Director of the South Shore Symphony of Long Island, while also conducting orchestras throughout the US and Taiwan. As his finger healed gradually, he often led these orchestras as soloist/conductor.
In 1994, despite not being a violinist for 10 years, Hsin won a first violin position at the Metropolitan Opera Orchestra and began his 24-year tenure there. Even with the rigorous schedule at the Met, Hsin started to play more and more solo and chamber concerts, as well as still keeping up with conducting, such as full opera productions of Aida, The Flying Dutchman with the Taipei Symphony Orchestra, concerts with the Prometheus Chamber Orchestra and Curtis Orchestra at Rockefeller Center. He also guest conducted frequently the top orchestras in Taiwan and worked with many youth and college orchestras in the New York area as well as in Taiwan. In 2018 Hsin retired from the Met to spend more time with his children, and to devote his energies to more playing, conducting and teaching.
During the 2020-2021 season Hsin gave a trio debut in the National Concert Hall in Taipei with his pianist sister Hsing-Chwen Hsin and Swiss based cellist Pi-Chin Chien prior to their trio tour in Germany. While in Taiwan where the pandemic could not penetrate, he was invited to conduct and solo in a series of concerts with the National Taiwan Symphony Orchestra, as well as giving more than 40 masterclasses and workshops at top colleges and music schools. Mr. Hsin is also a founding member of the jury for the biannual Sylvia Lee Violin Competition.
Founded in 1916 by America's first great violin recitalist and noted educator, David Mannes, Mannes School of Music is a standard-bearer for innovative artistry, dedicated to developing citizen artists who seek to make the world a better and more beautiful place. Through its undergraduate, graduate, and professional studies programs, Mannes offers a curriculum as imaginative as it is rigorous, taught by a world-class faculty and visiting artists. Distinguished Mannes alumni include the 20th-century songwriting legend Burt Bacharach, the great pianists Richard Goode, Murray Perahia, and Bill Evans, acclaimed conductors Semyon Bychkov, Myung-Whun Chung, Joann Falleta, and Julius Rudel, beloved mezzo-soprano Frederica von Stade, as well as the great opera stars of today, Yonghoon Lee, Danielle de Niese, and Nadine Sierra.
The College of Performing Arts at The New School (CoPA) was formed in 2015 and draws together the iconic Mannes School of Music, the legendary School of Jazz and Contemporary Music, and the ground-breaking School of Drama. With each school contributing its unique culture of creative excellence, the College of Performing Arts is a hub for cross-disciplinary collaboration, bold experimentation, innovative education, and world-class performances.
The over 1,100 students at CoPA are actors, performers, writers, improvisers, creative technologists, entrepreneurs, composers, arts managers, and multidisciplinary artists who believe in the transformative power of the arts for all people. Students and faculty at CoPA collaborate with colleagues across The New School in a wide array of disciplines, from the visual arts and fashion design, to the social sciences, public policy, advocacy, and more. 

The curriculum at CoPA is dynamic, inclusive, and responsive to the changing arts and culture landscape. New degrees and coursework, like the new graduate degrees for Performer-Composers and Artist Entrepreneurs are designed to challenge highly skilled artists to experiment, innovate, and engage with the past, present, and future of their artforms. New York City's Greenwich Village provides the backdrop for the College of Performing Arts, which is housed at Arnhold Hall on West 13th Street and the historic Westbeth Artists Community on Bank Street.

MARKETING AND COMMUNICATION
79 Fifth Avenue
New York, NY 10003
www.newschool.edu
PRESS RELEASE
Media Contacts:
Will Wilbur,
The New School
212.229.5667x3990
wilburw@newschool.edu
Follow @TheNewSchool