the mannes Orchestra presents a concert at alice tully hall
The concert will take place on Wednesday, March 8 at 7:30pm and feature a program of Adolphus Hailstork, Zhou Tian, Jennifer Higdin, and John Thomas Douglass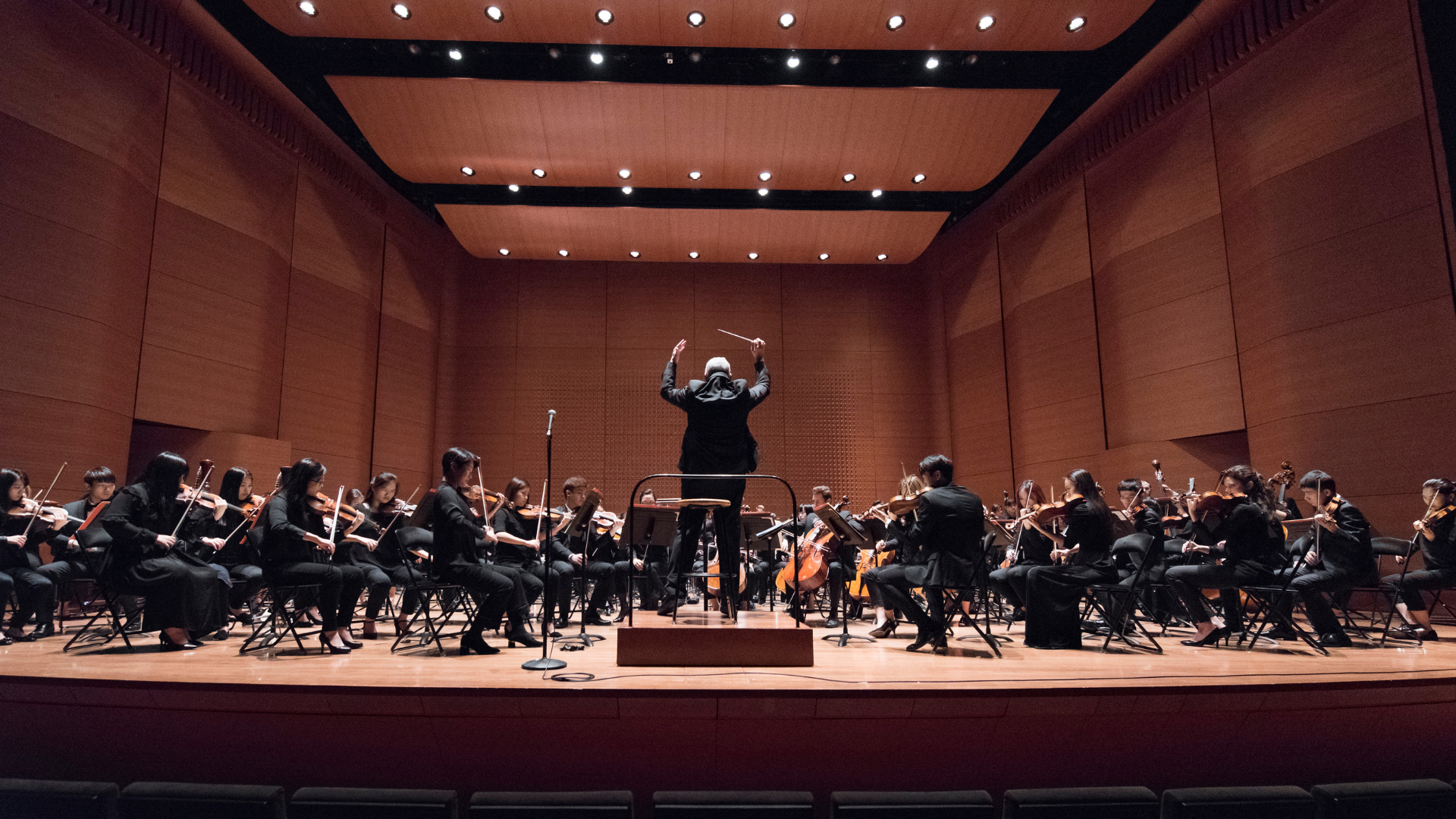 The Mannes Orchestra performing at Alice Tully Hall
February 6, 2022, New York - Led by David Hayes, the Mannes Orchestra returns to Alice Tully Hall in a concert featuring a symphonic world premiere by Adolphus Hailstork, a New York premiere by Zhou Tian, a New York premiere by Jennifer Higdon featuring Valerie Coleman, and the second-ever public performance of the long-lost and overlooked Black American composer and violinist John Thomas Douglass's Pilgrim Overture, in a newly orchestrated score by Philip Ewell.
Known for their bold and adventurous programming, the Mannes Orchestra has been hailed by The New York Times as an orchestra whose quality is "a revelation"," and for their "intensity of focus." In recent seasons, the orchestra has carved out a reputation for risk-taking and bold performances including recent world premieres of works by Julius Eastman and Johanna Beyer, a 2019 all-Copland concert featuring a new dramatic staging of Copland's showdown with Senator Joseph McCarthy, and the first-ever screening of Fog of War by Errol Morris with live orchestra (scored by Philip Glass). 
Conductor: David Hayes
PROGRAM
John Thomas Douglass: Pilgrim Overture (1867-1876) orchestrated by Philip Ewell (2022)
Adolphus Hailstork: Survive (Symphony No. 4) - World Premiere
Zhou Tian: Concerto for Orchestra - NY Premiere
Jennifer Higdon: The Light That We Can Hear, Valerie Coleman - Soloist - NY Premiere
The College of Performing Arts at The New School (CoPA) was formed in 2015 and draws together the iconic Mannes School of Music, the legendary School of Jazz and Contemporary Music, and the ground-breaking School of Drama. With each school contributing its unique culture of creative excellence, the College of Performing Arts is a hub for cross-disciplinary collaboration, bold experimentation, innovative education, and world-class performances.
The over 1,100 students at CoPA are actors, performers, writers, improvisers, creative technologists, entrepreneurs, composers, arts managers, and multidisciplinary artists who believe in the transformative power of the arts for all people. Students and faculty at CoPA collaborate with colleagues across The New School in a wide array of disciplines, from the visual arts and fashion design, to the social sciences, public policy, advocacy, and more. 

The curriculum at CoPA is dynamic, inclusive, and responsive to the changing arts and culture landscape. New degrees and coursework, like the new graduate degrees for Performer-Composers and Artist Entrepreneurs are designed to challenge highly skilled artists to experiment, innovate, and engage with the past, present, and future of their artforms. New York City's Greenwich Village provides the backdrop for the College of Performing Arts, which is housed at Arnhold Hall on West 13th Street and the historic Westbeth Artists Community on Bank Street.

MARKETING AND COMMUNICATION
79 Fifth Avenue
New York, NY 10003
www.newschool.edu
PRESS RELEASE
Media Contacts:
Will Wilbur,
The New School

[email protected]
Follow @TheNewSchool